A simple solution to manage your Vendor's Projects and Payments.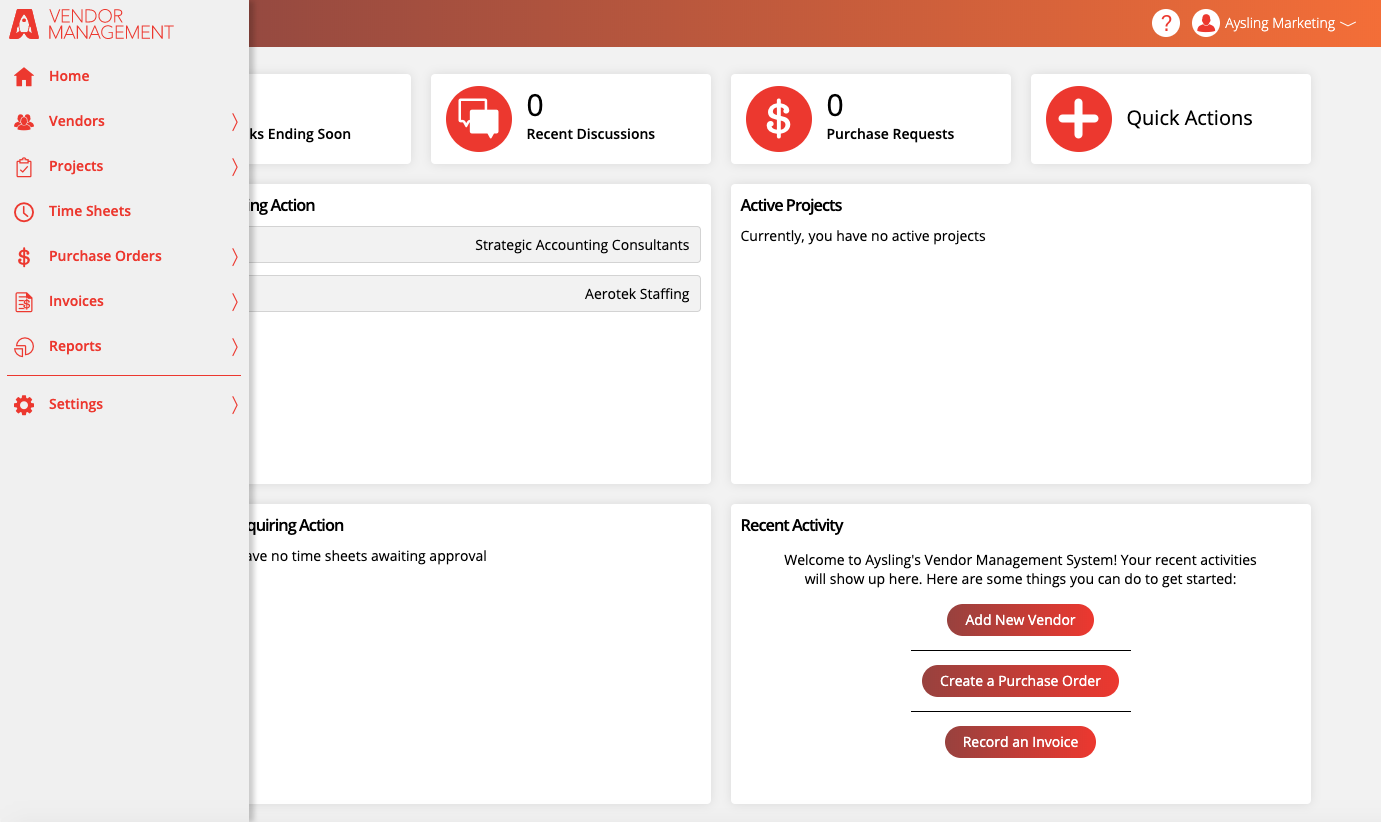 Learn More About Aysling Vendor Management

With Aysling Vendor Management, Aysling provides the tools necessary to manage vendor and freelancer relationships in a cloud-based environment. Users can manage their vendor and freelancer contacts, establish payments directly through the system to vendors, and manage all vendor and freelancer projects. Each vendor/freelancer will have their own custom branded vendor portal where they can input hours and expenses, submit invoices, and provide status updates.

There are multiple Vendor Management Platforms on the market, and many of them come with high price tags, with little functionality; or features that are often unused because they are unnecessary. Aysling took the components from its successful Media Publishing Vendor Management Module in MagHub, and opened it to all industries. Pricing is easy, users pay a percentage of payments made to vendors within the system. No user fees, no startup fees, no additional fees, ever.

Although Aysling Vendor Management is one of Aysling's newer software offerings, Aysling is not new to the SaaS industry. For years, Aysling has successfully managed its Media Publisher Specific Enterprise Resource Planner, MagHub. With thousands of users across the globe, MagHub is known for its remarkable customer support. Aysling's products offer leading edge tools, resources, and methods to assist its users with implementation, onboarding, and general usage.