WHAT IS AYSLING VENDOR MANAGEMENT?
Vendor & Freelance Management
Aysling Vendor Management is the cloud-based platform that puts you in control of your vendors and freelancers. It streamlines your vendor contracts, payments, and projects. With no startup fees, no user fees, and no hidden fees ever, Aysling Vendor Management's time tracking and payment modules improve your back office operations

by ensuring you pick the right vendors for the job and they get paid exactly what they are owed.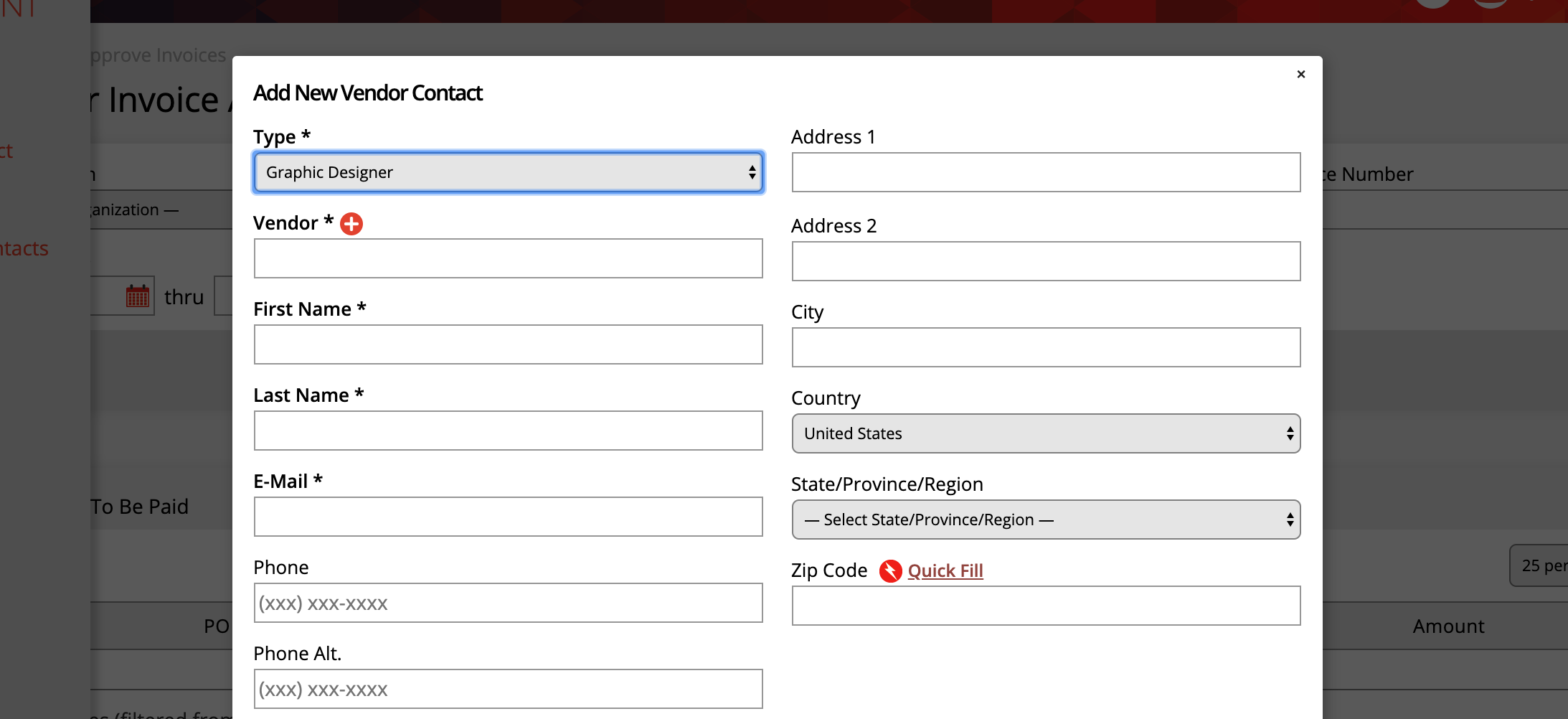 Vendor Management
Manage all of your vendors and vendor's employees (contractors, freelancers, etc.) in one location. Store their uploaded files (W9's, contracts, etc.) in their record. Create custom fields for advanced filtering and search capabilities (Skills, Ranking, etc.). View vendor purchase history, invoice history, and payment history all under the Vendor Details Page.
Purchase Order Management
Create purchase order (PO) requests that go through the entire approval process. With the ability to create detailed line item POs to make sure you and your vendors know exactly what is being purchased, for the right amount. Allow vendors to instantly approve/reject POs. Once goods and/or services are provided, mark the PO as fulfilled as it moves onto invoicing.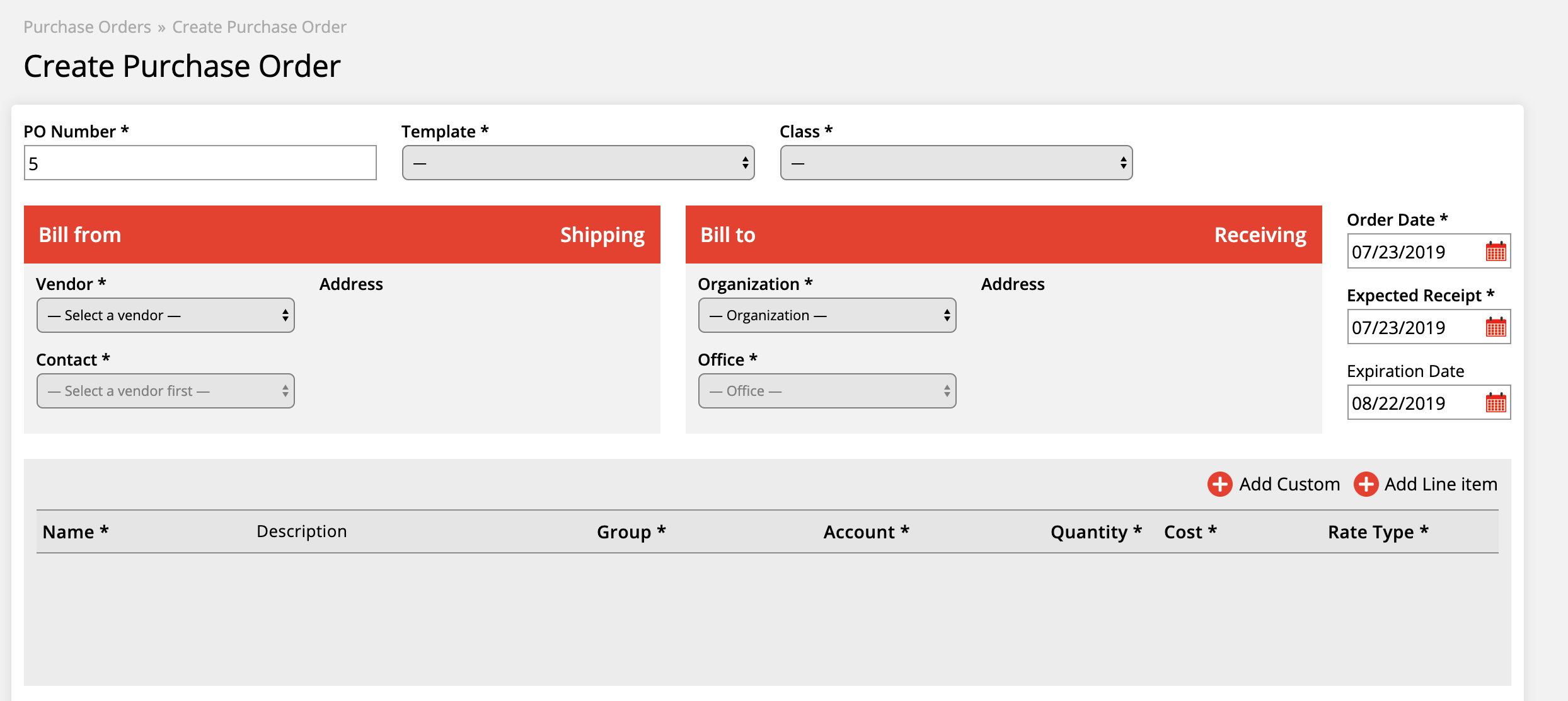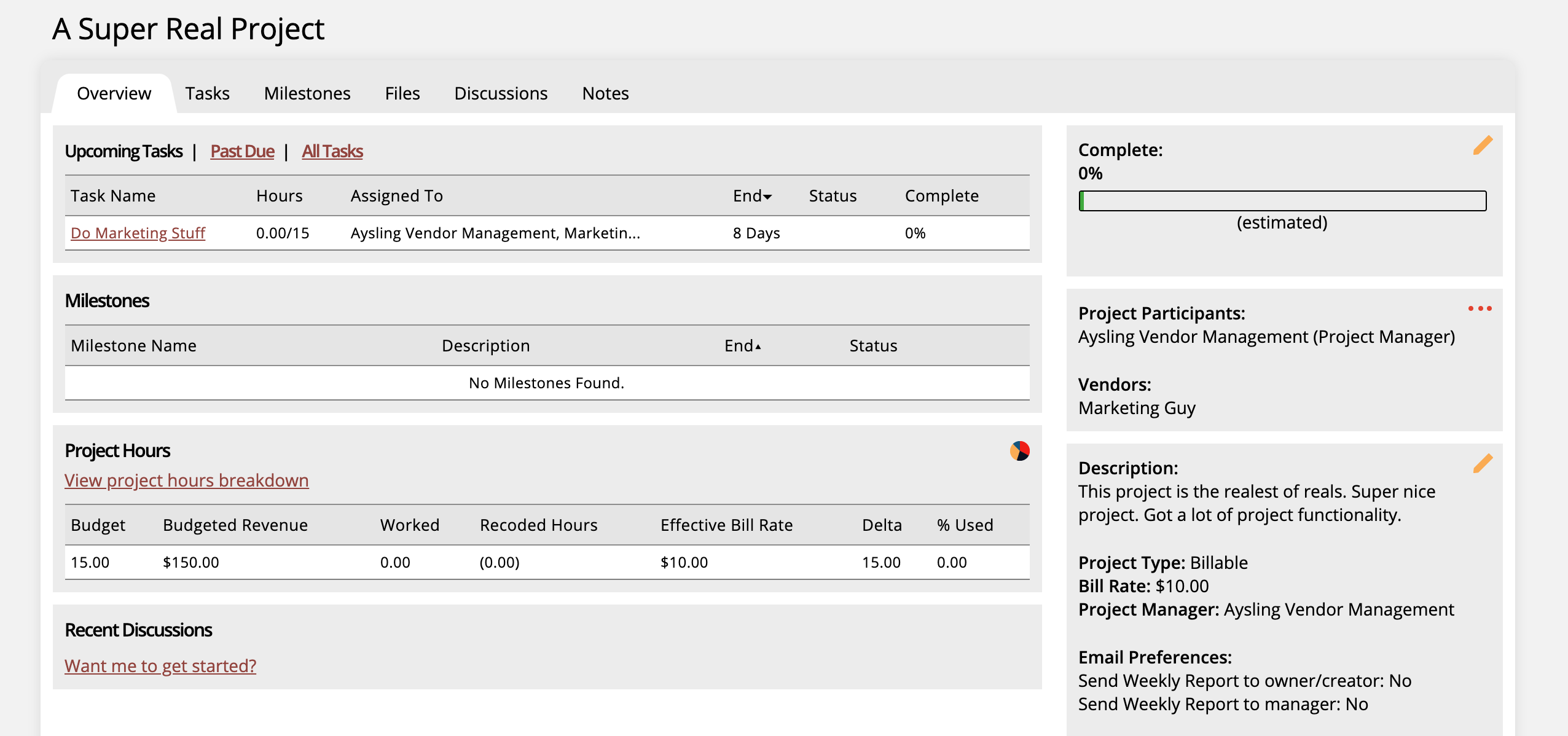 Projects & Time Tracking
Manage all of your vendor's projects by creating detailed projects with the ability to add tasks, milestones, and notes. With the discussion functionality, open up a clear line of communication between you and your vendors working on projects. While projects are being completed, vendors have the ability to input hours into their timesheets, within their Vendor Portal.
Invoice Matching
Make sure what your vendors invoice you for, matches what it's supposed to in your system. With line item matching in Aysling Vendor Management, ensure the correct work is being completed, and the amounts are correct before processing your vendor's payment.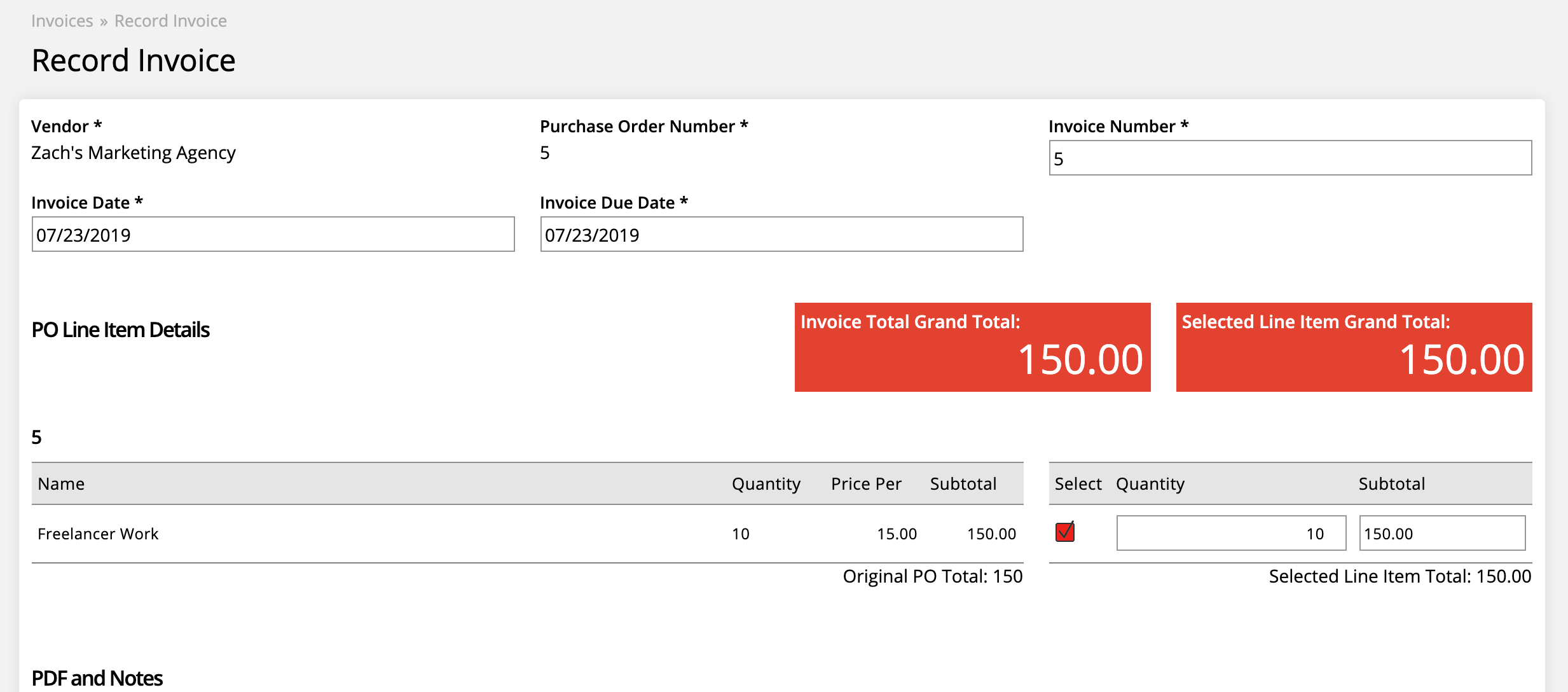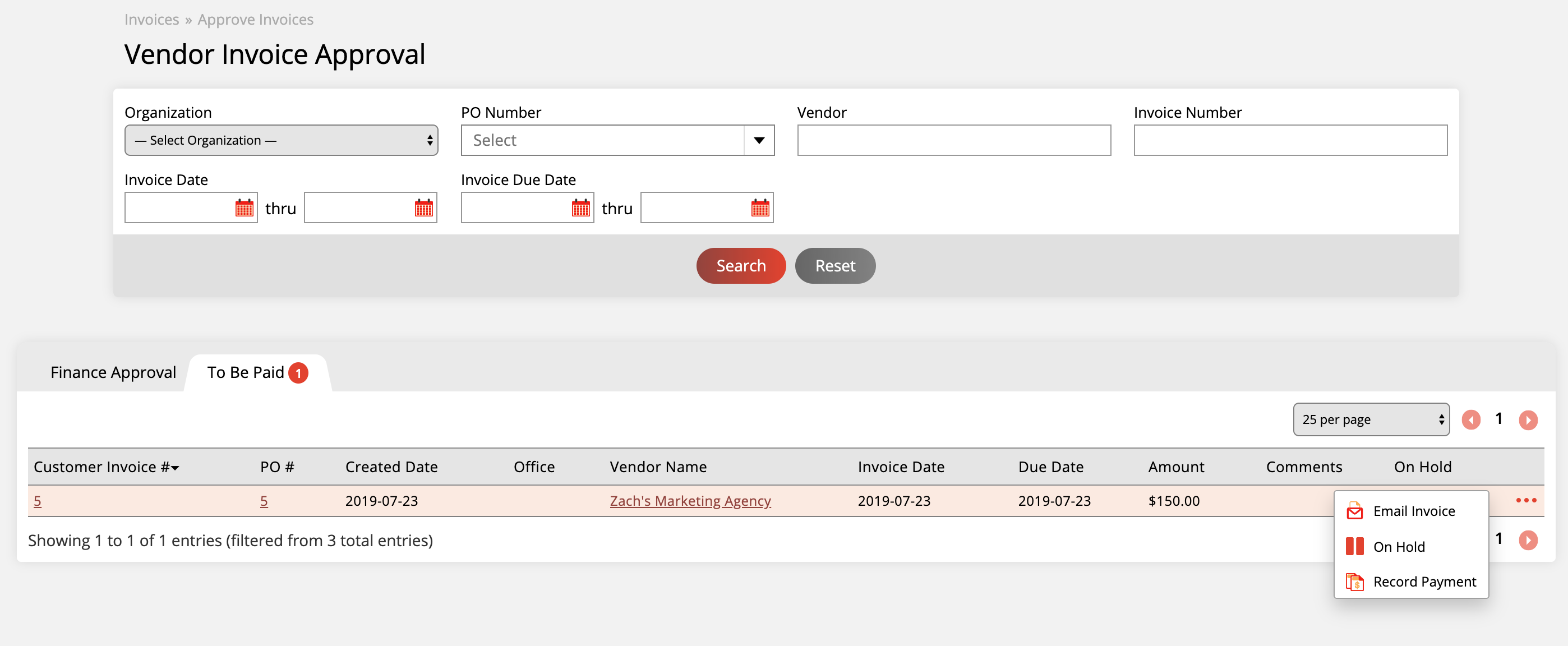 Payment Management
A paid vendor and/or freelancer is a productive one. Use Aysling Vendor Management to manage your payments and make sure that payments are correct, on-time, and all located within one system. Recording payments has never been easier to manage.
Vendor & Freelancer Portals
Provide your vendors their own portals for them to access their projects, timesheets, and invoices. Vendors can accept/reject purchase orders, submit invoices for payment, and can stay in communication with you and other team members on projects.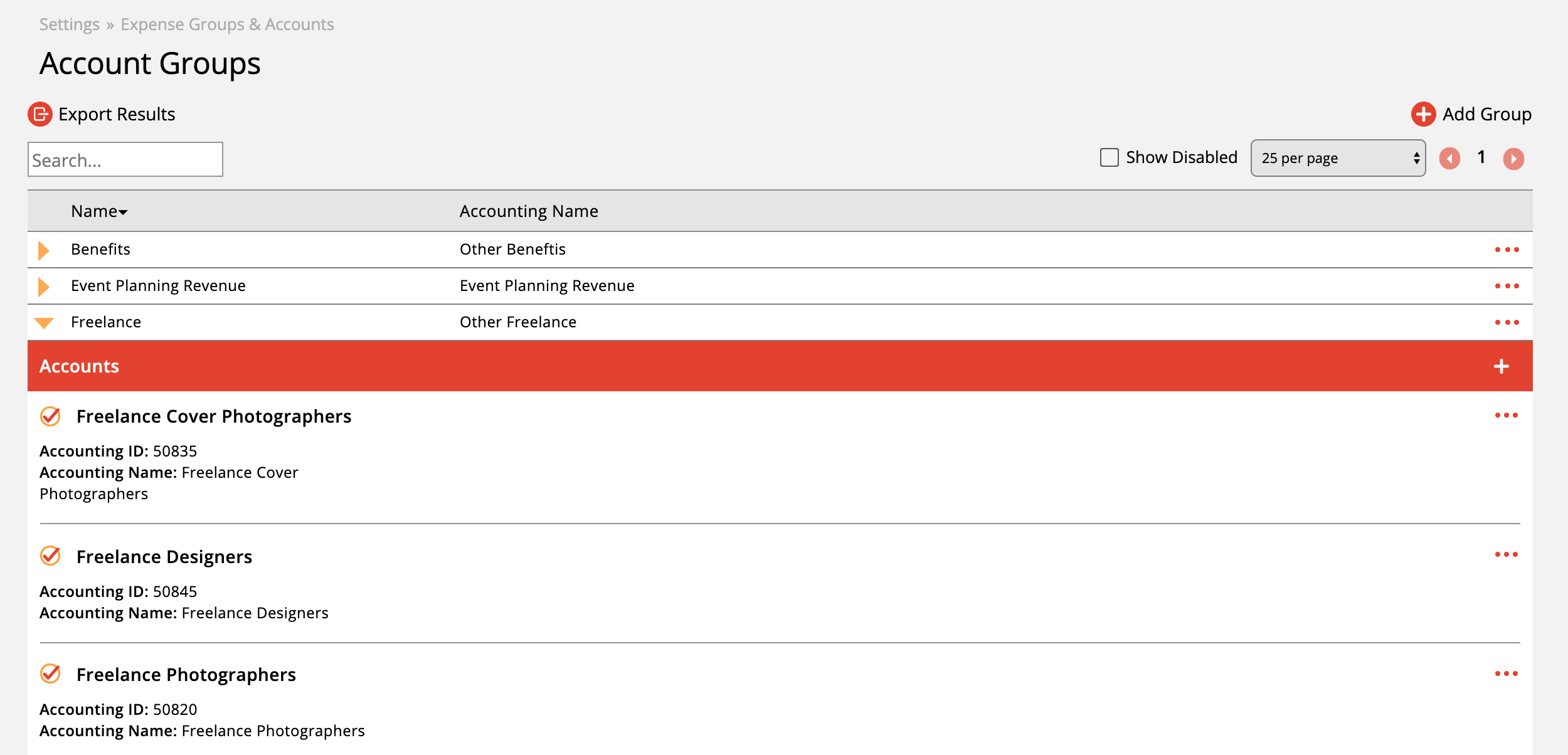 Expense Account Management
Keep your costs in control by tying all of your purchase requests to the correct expense accounts. Keep track of what you're buying from vendors, and setup approval processes based on classes to assure your team isn't going over their budgets.
Start Managing Your Vendors Today With Aysling Vendor Management
No startup fees, no user fees, and no hidden fees, ever.