One of the first things you want to do in the system is to create a new Vendor and Vendor Contact. You need to create a Vendor and at least one Vendor Contact to start creating purchase orders and assigning Vendors to projects.
Start by going to Vendors > Add Vendor

You must add a name, vendor type, and address
The EIN / Tax ID field is required by default, but you can go to Settings > Configuration Settings and disable the requirement

You can go to Dynamic Attributes to add an additional field to your vendor record

For example, you may want to add a field to rate your vendor or rank your Vendors by preference: first, second, third, etc.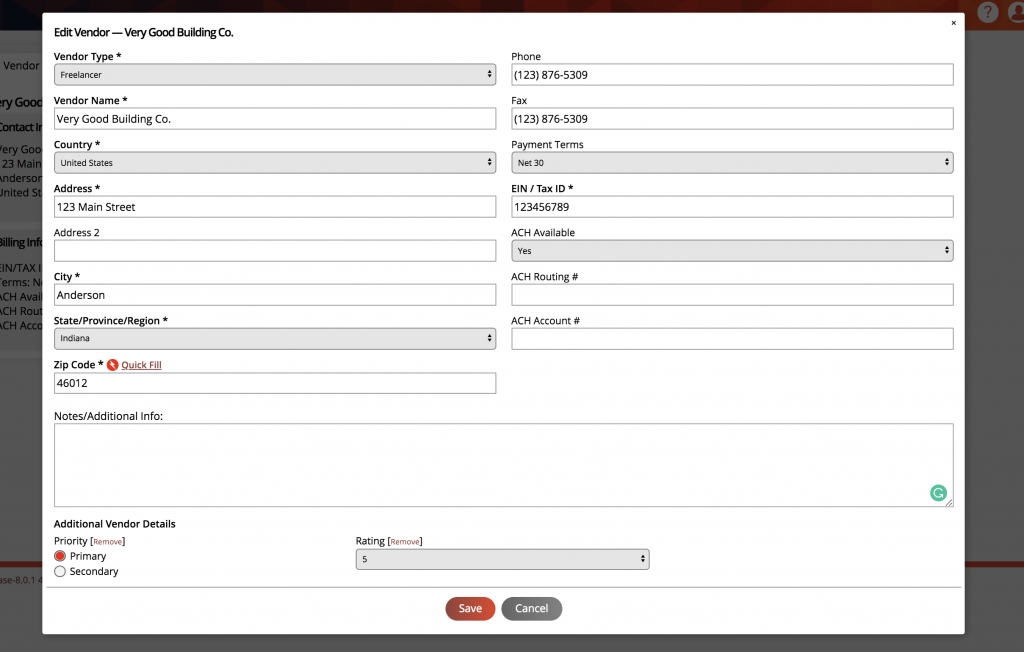 Once you have a New Vendor in the system, you must add at least one Vendor Contact before you can start creating POs

The Vendor Contact could be an employee you want to assign a project task to or the person you need to have approve the purchase order and submit an invoice
You have as many Vendor Contacts on a Vendor as you want

Go to Settings > Vendor Contact to create the person

You should have at least one Vendor before creating a contact

Each Vendor Contact requires a vendor contact type, vendor, name, and email address
You can also upload an application and W9 for your records

If you don't want some users to view this information, you can update their permission and uncheck Access Vendor Contact Applications
Once you have a Vendor and Vendor Contact created, they can go to yoursite.apps.aysling.com/vendors to login into their Vendor Center Account

They can go into to view POs, upload invoices, manage time, and update their account

Click on Send Email to your vendor contact

You can click on the contact's email address to link to view Vendor Center