You can now adjust the colors and logos for the vendor center portal.
Go to Settings > Vendor Center Design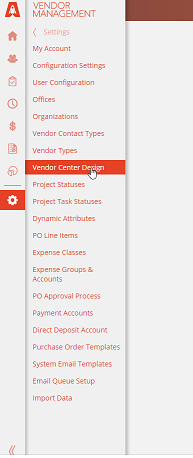 On the top right side, you can upload and change the header logo and site icon. Site icon has the listed pixels size, this is the icon that shows in the browser tab.  

Below the image section is the color picker where you can change the confirm button or the hover text color.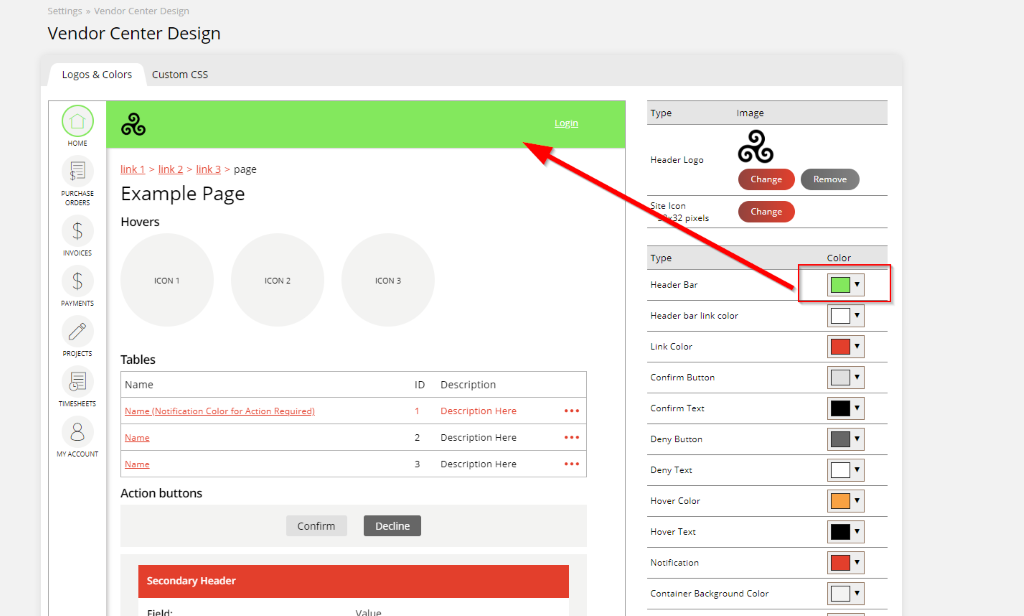 Preview any changes you make, if needed you can use the reset to default to go back to MagHub colors! 
Once your set, use the publish button to go live with your changes.