Aysling Features
From a feature-rich CRM to User Subscription Management, Aysling features a growing portfolio of modules for all types of professional service businesses, from B2B Software & IT groups providers to AEC firms.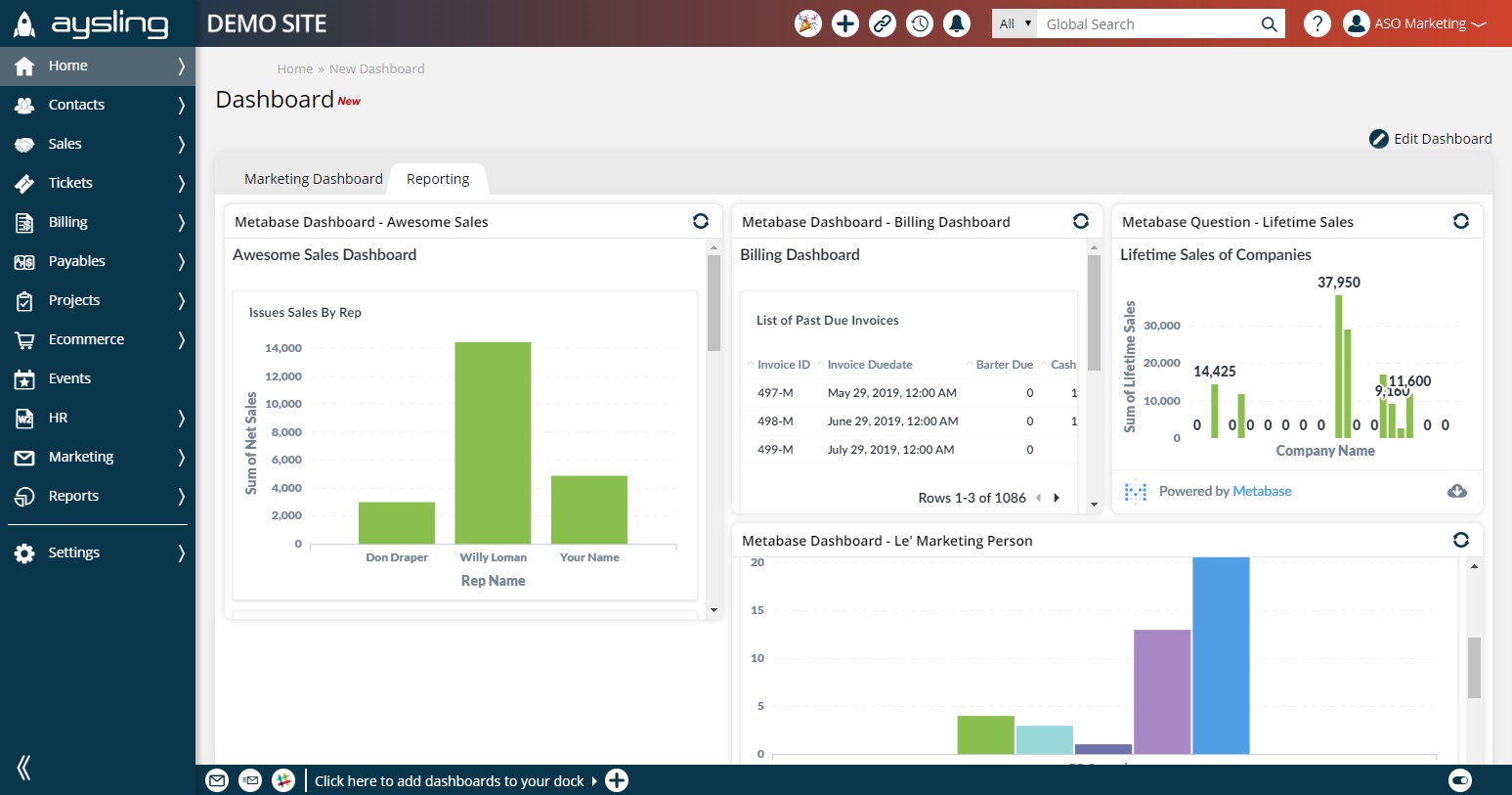 Customer Relationship Management (CRM)
A CRM is a necessity for any business, and we have made our CRM one of the most adaptable and easy to implement ones out there. We understand two things: If it doesn't exist in the CRM, then it doesn't exist; and why should it take so long to input data into our CRM? There's a fine line between both of those statements and with easy to navigate pages, customizable fields, and integrations with tools such as Clearbit, Gmail, Outlook and Twilio, we've made it easy to accomplish both.
Workflow Automation
We believe automation is more than a hot "keyword" of the year. We also believe it shouldn't be reserved for just the marketing department. Our automation engine can help you manage your sales, orders, support, and yes marketing, all from within one system. With integrations available such as Slack and Mandrill, creating workflows that engage your team and prospects has never been easier.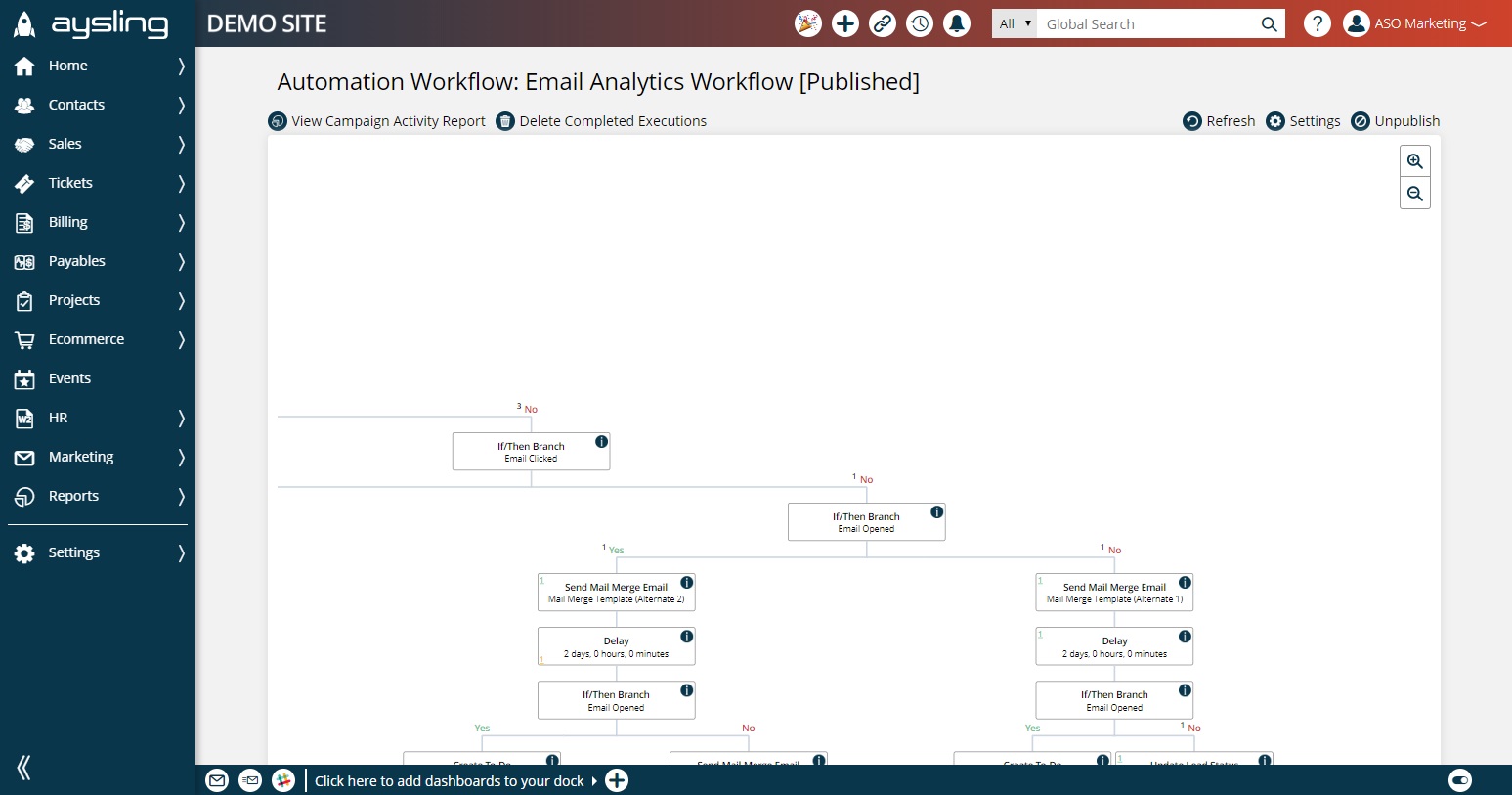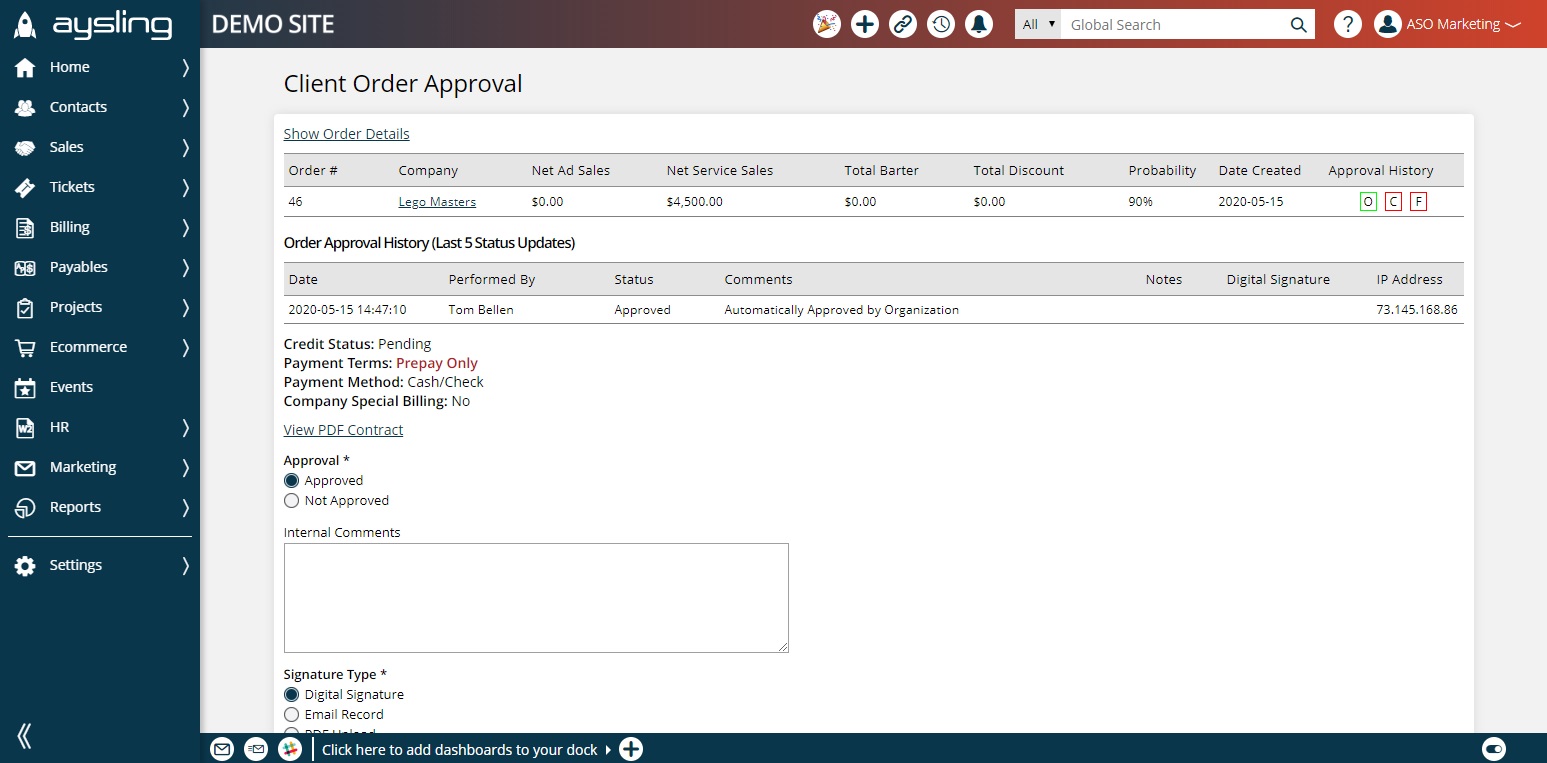 Sales & Order Management
Most tools stop short at a CRM; and don't offer a solution for your sales, orders, purchase orders, and invoices. If your CRM is meant to manage the relationship, it needs to be able to manage the entire process from prospect to client, and every order in between. Build the relationship, sell the relationship, and collect the revenue you have earned.
Finance & Administration
Make sure everything 'adds up' in your business. Aysling offers everything from making and processing payments within the system, to a dedicated QuickBooks Online integration. With invoices, HR time sheets and time tracking, as well as a load of other features necessary to run your back-office operations, ASO allows your admin staff to relax knowing their processes are in good hands.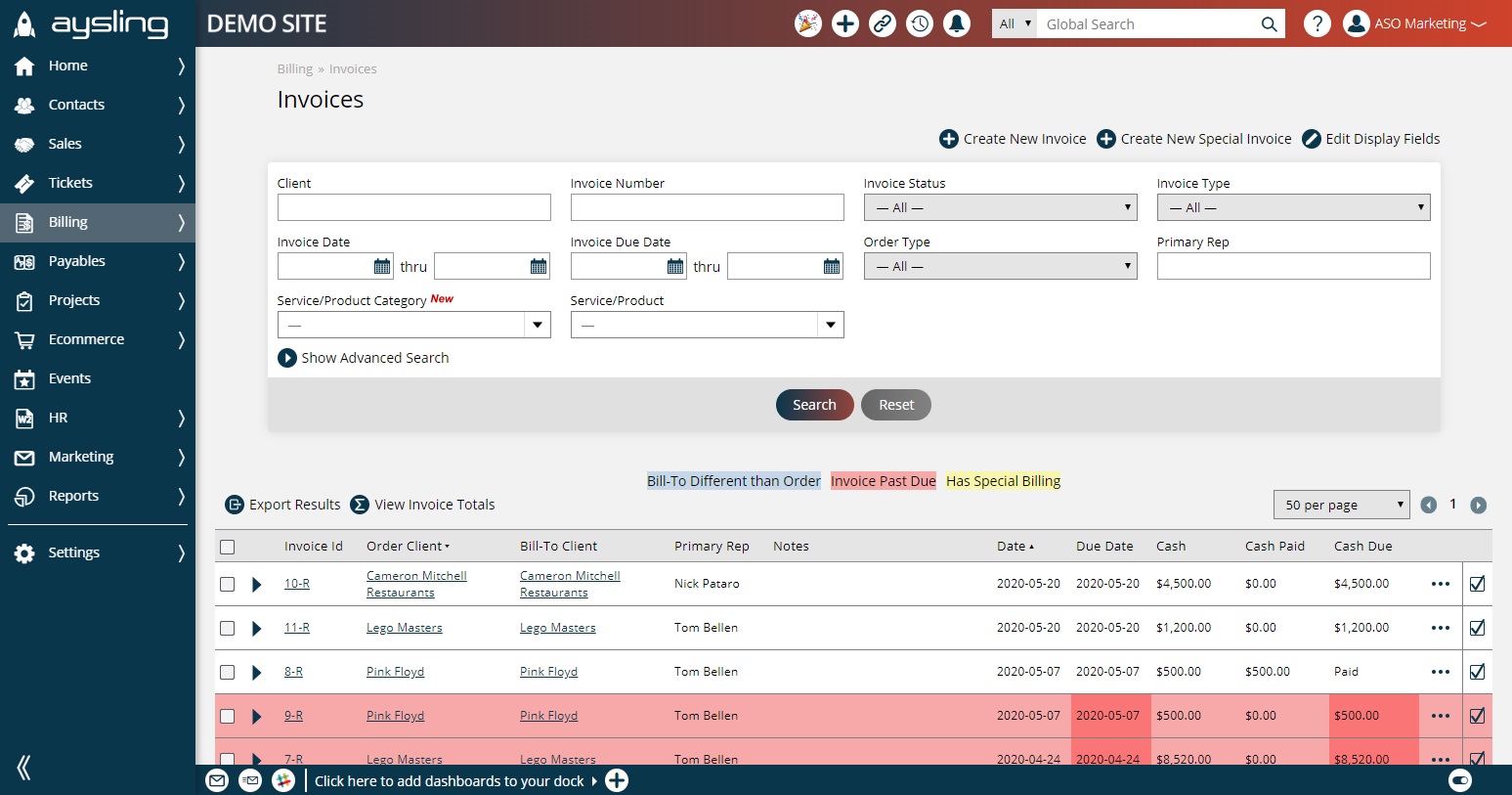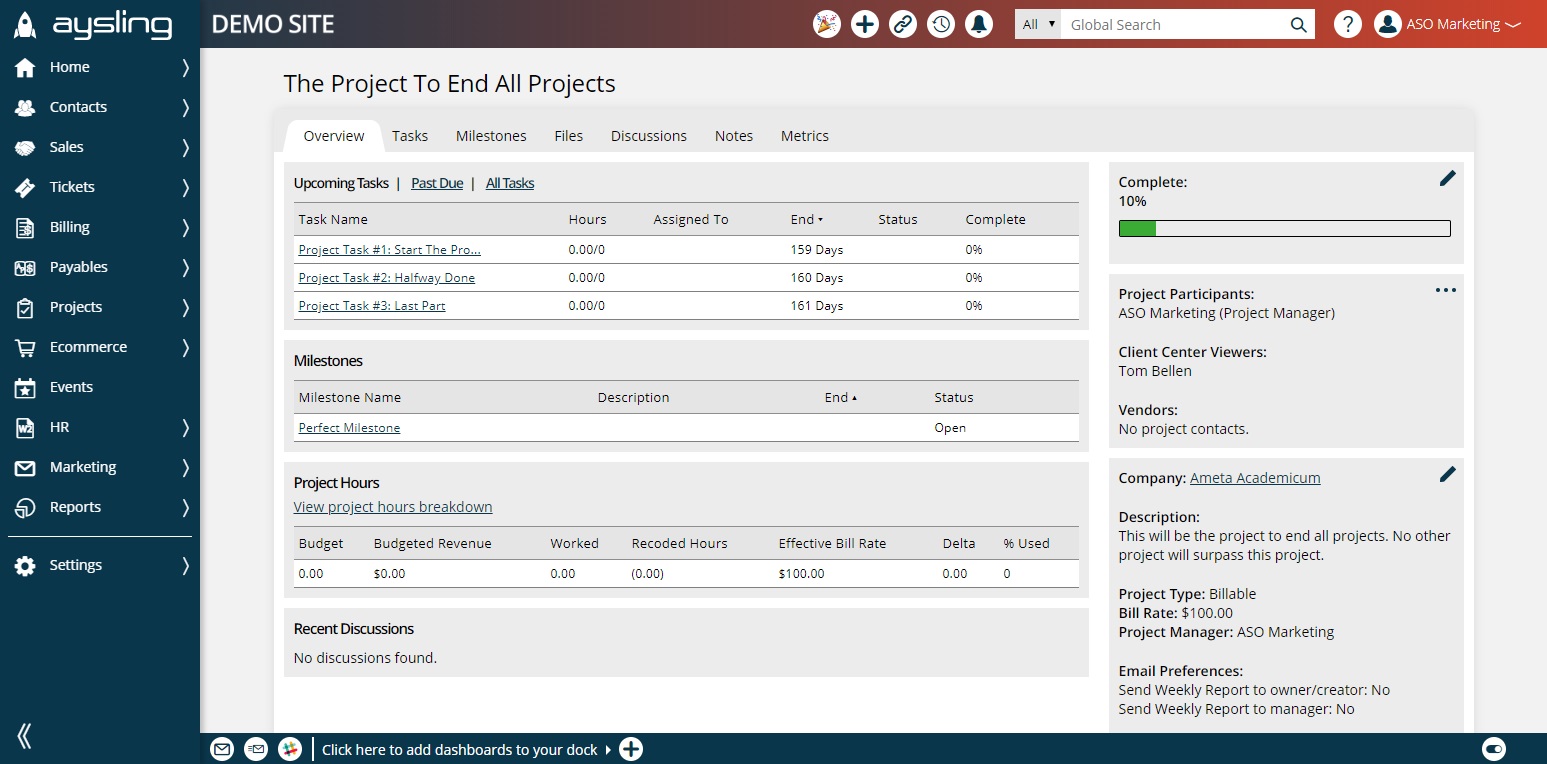 Project Management
Managing multiple people on a project can be a complicated process. Managing multiple remote/freelance people can be even more challenging. Manage your entire operation, even those outside of the office, with Aysling's Project Management module. Time tracking, tasks, and discussions are just some of the many features in our project management module.
Data & Reporting
Data is the most important part of any software, and if there's one thing we know for sure, it's that there are never enough reports available. That's why we've integrated with Metabase and feature our very own Data Warehouse to allow our clients to create any number of customizable reports based on data in their system, on top of our dozens of reports we've created already.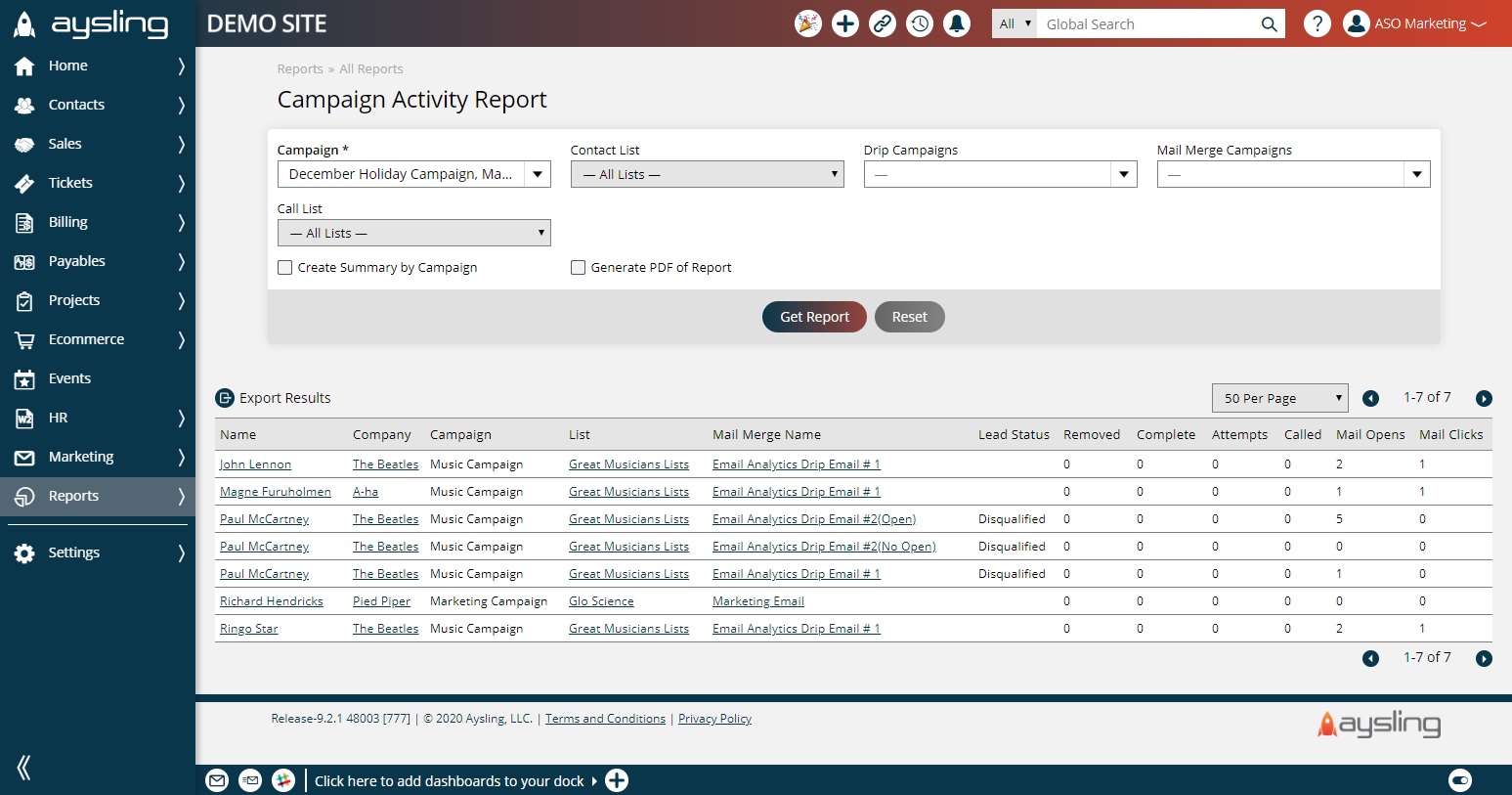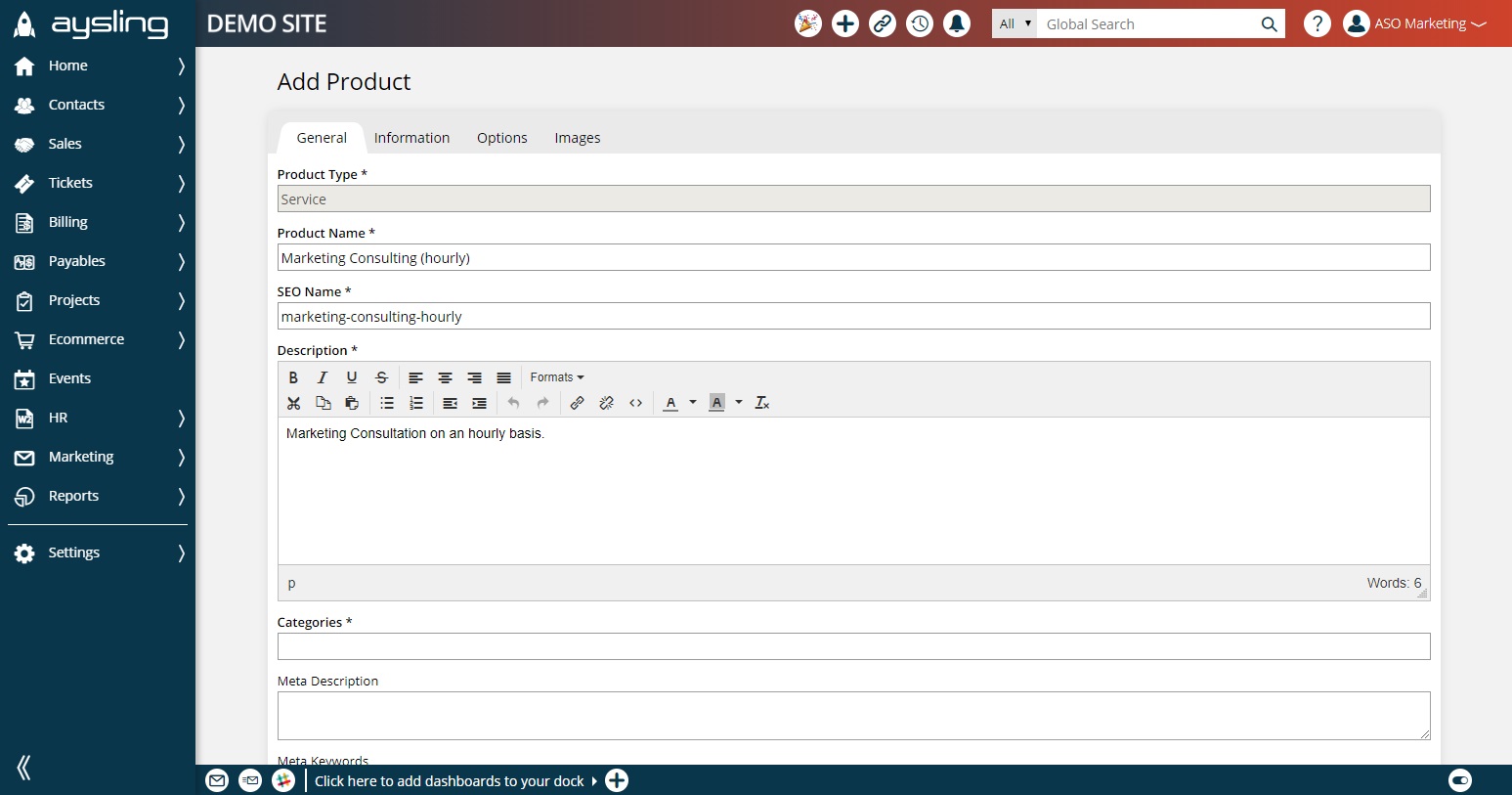 Ecommerce & Event Management
Hard goods, soft goods, services, event tickets, etc. it doesn't matter what you sell, as long as you have the tools necessary to sell it. Manage your products, inventory, shipping, and sales all through Aysling. With the ability to integrate with your existing storefront or use our customizable one, you have full control of your online sales.
Vendor Management
We offer a complete solution to manage your vendors and freelancers. With customizable vendor/freelancer portals, our entire vendor management module is included with Aysling. From projects to payments, manage every aspect of your vendors.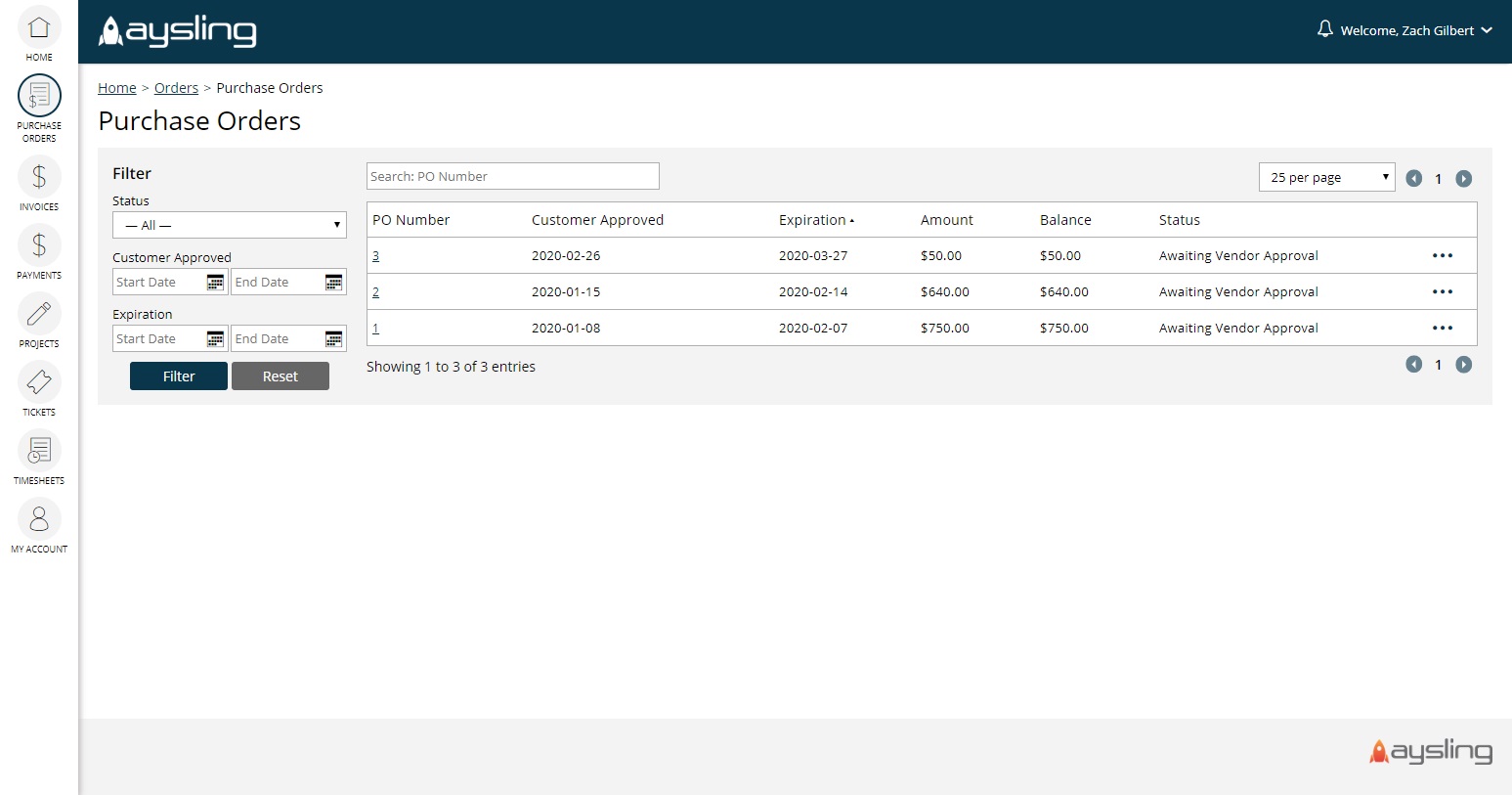 Get the free eBook:
The Five-Finger Approach to Onboarding