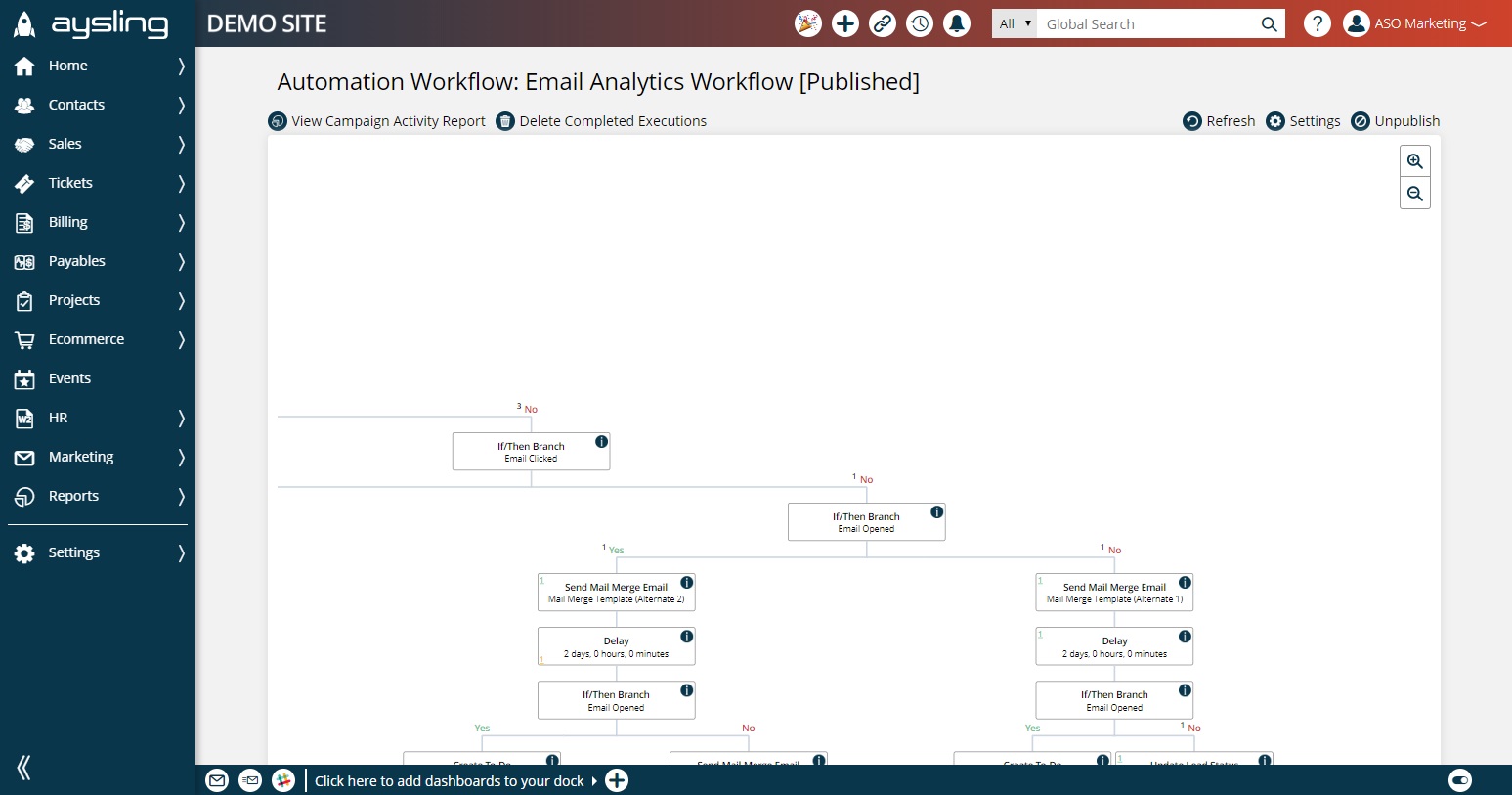 We believe automation is more than a hot "keyword" of the year. We also believe it shouldn't be reserved for just the marketing department. Our automation engine can help you manage your sales, orders, support, and yes marketing, all from within one system. With integrations available such as Slack and Mandrill, creating workflows that engage your team and prospects has never been easier.
Manage Every Process and Department With Aysling.
Cut your costs with Aysling and spend more time in your business, and less time in your software.