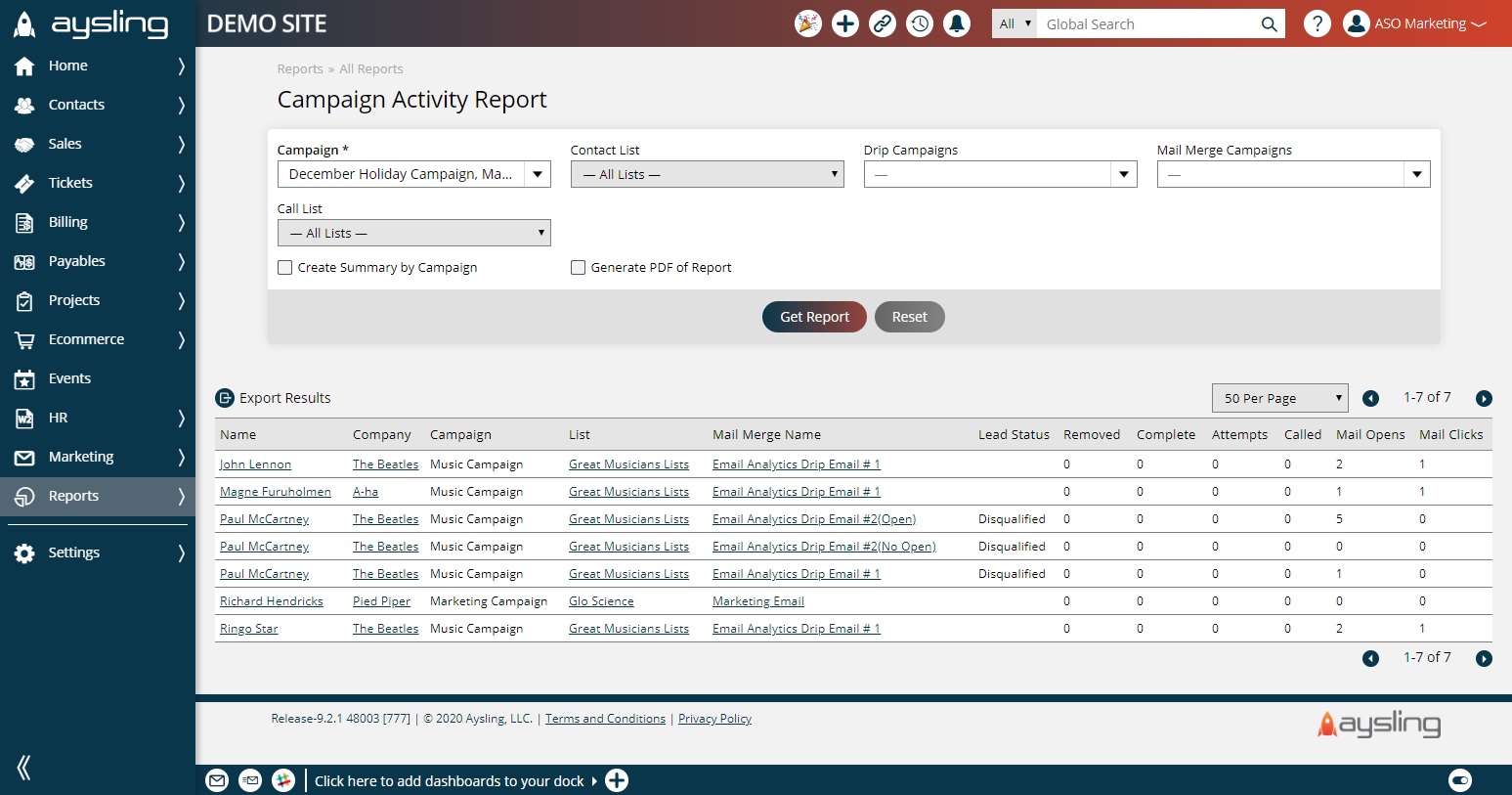 Data is the most important part of any software, and if there's one thing we know for sure, it's that there are never enough reports available. That's why we've integrated with Metabase and feature our very own Data Warehouse to allow our clients to create any number of customizable reports based on data in their system, on top of our dozens of reports we've created already.
Manage Every Process and Department With Aysling.
Cut your costs with Aysling and spend more time in your business, and less time in your software.