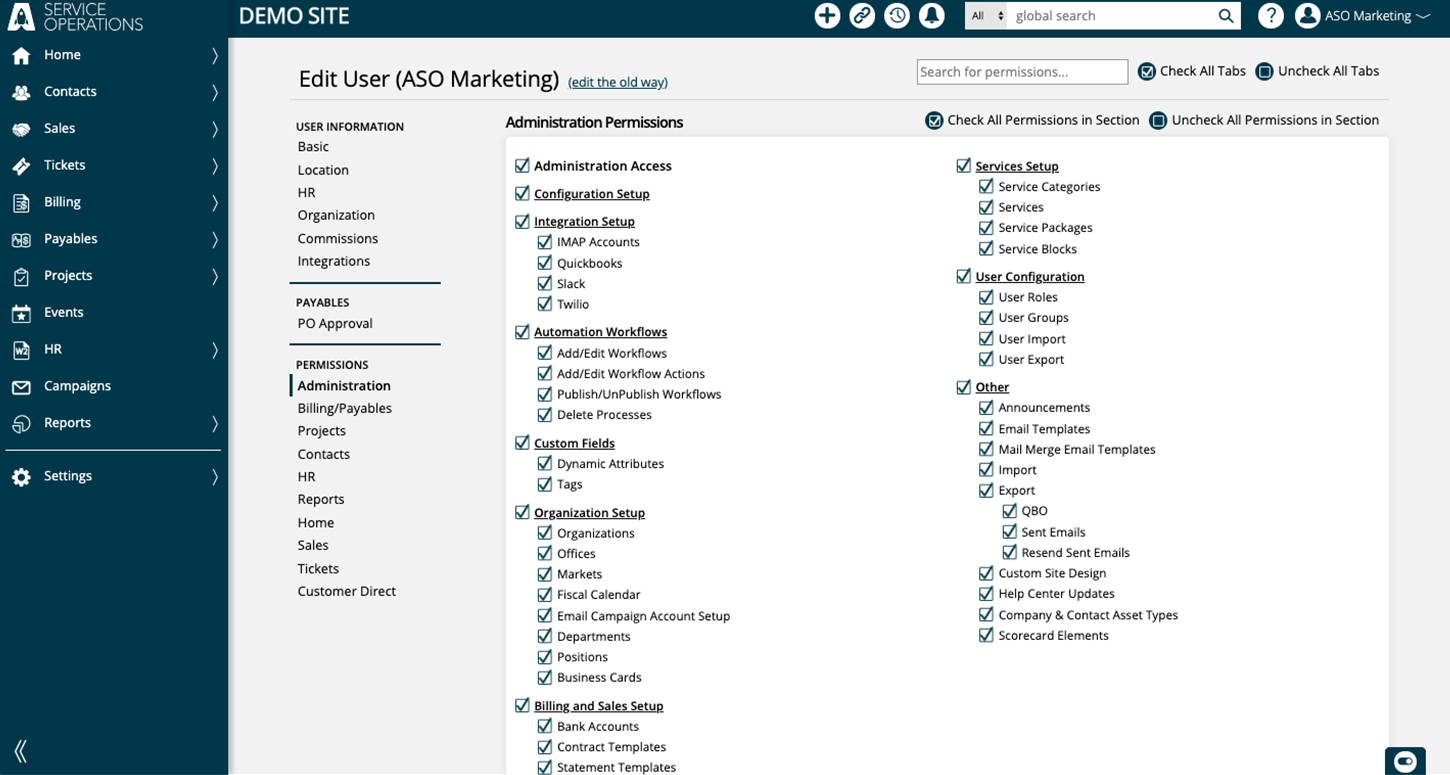 Make sure everything 'adds up' in your business. Aysling offers everything from making and processing payments within the system, to a dedicated QuickBooks Online integration. With invoices, HR time sheets and time tracking, as well as a load of other features necessary to run your back-office operations, ASO allows your admin staff to relax knowing their processes are in good hands.
Manage Every Process and Department With Aysling.
Stop paying by the number of contacts you have. Aysling includes every feature from the start.