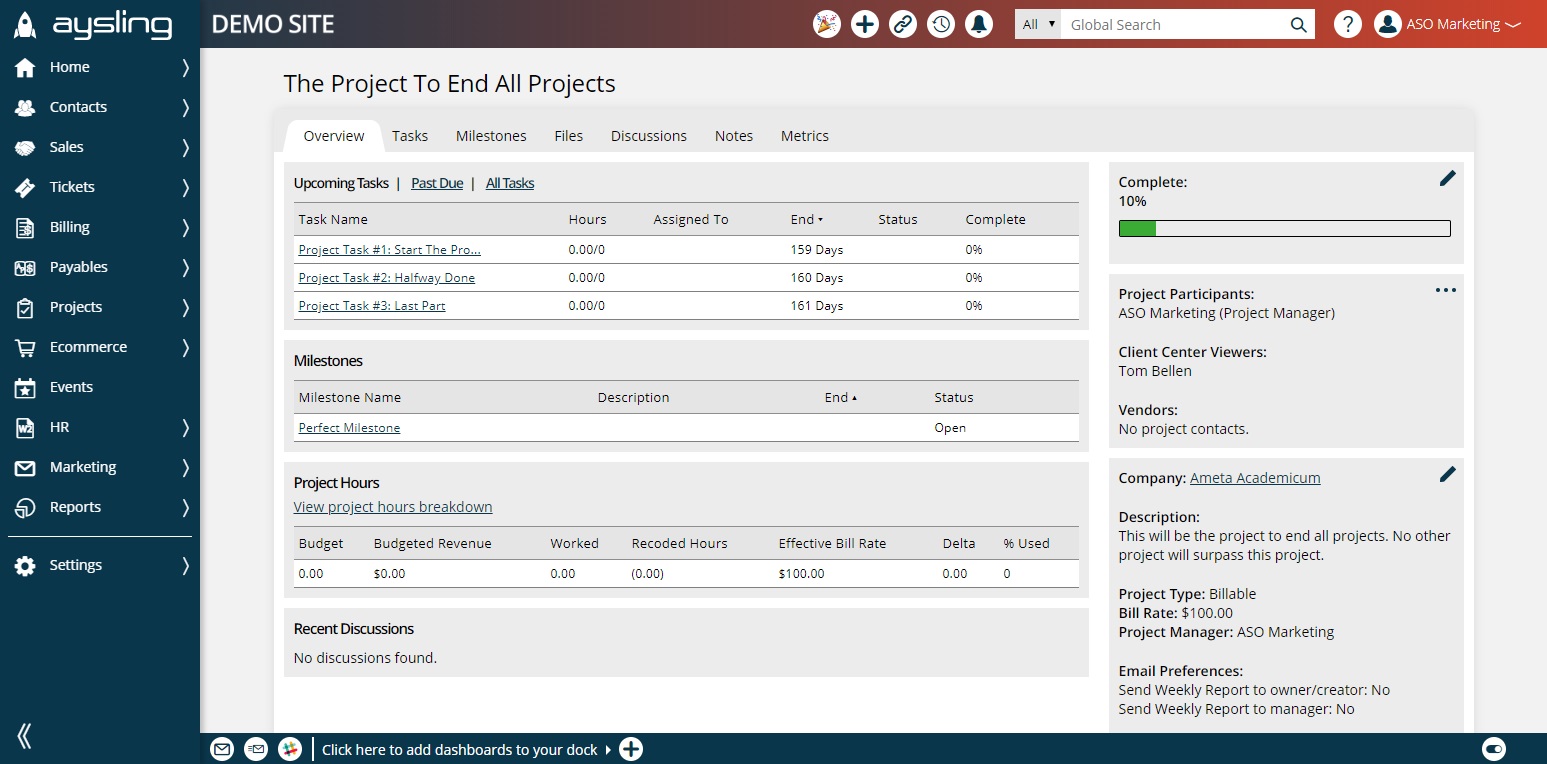 Managing multiple people on a project can be a complicated process. Managing multiple remote/freelance people can be even more challenging. Manage your entire operation, even those outside of the office, with Aysling's Project Management module. Time tracking, tasks, and discussions are just some of the many features in our project management module.
Manage Every Process and Department With Aysling.
Cut your costs with Aysling and spend more time in your business, and less time in your software.