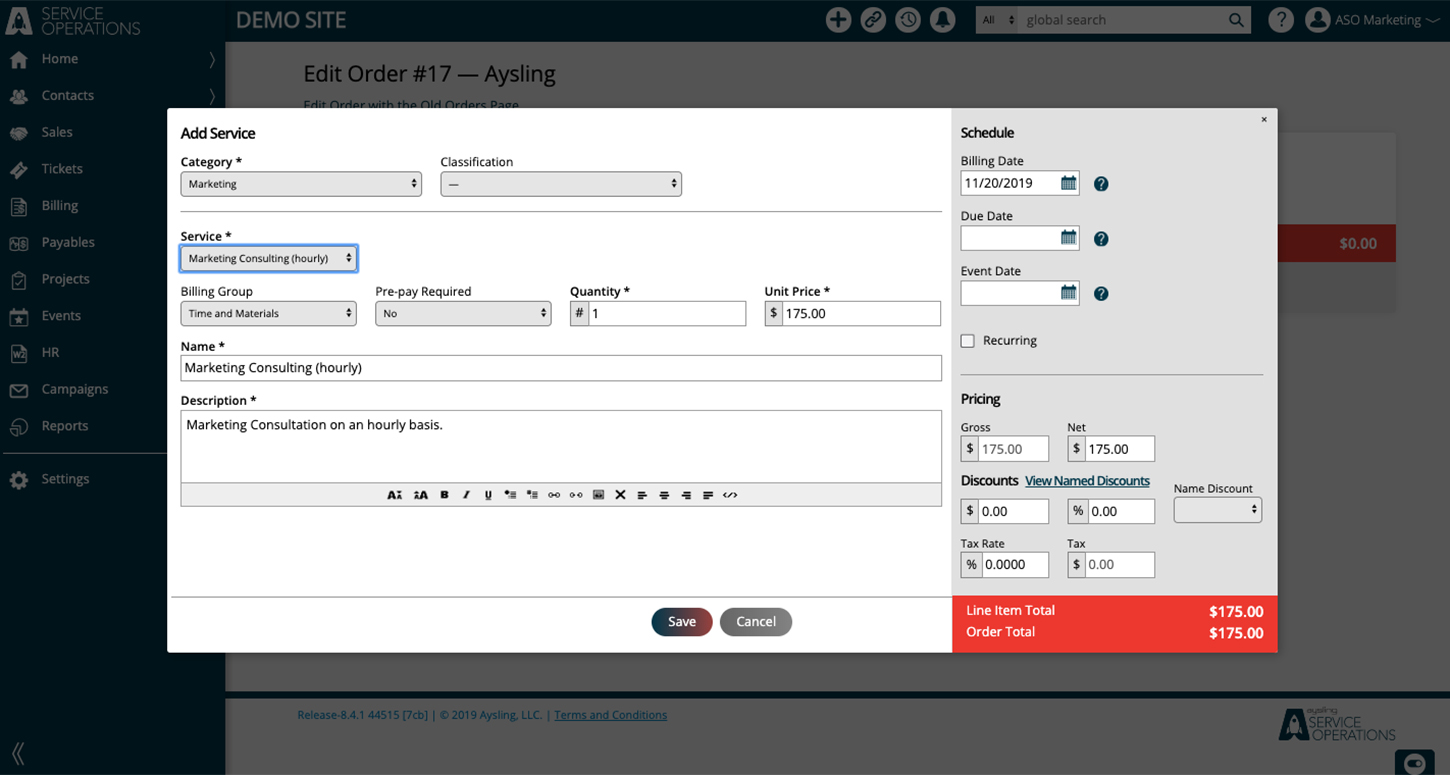 Most tools stop short at a CRM; and don't offer a solution for your sales, orders, purchase orders, and invoices. If your CRM is meant to manage the relationship, it needs to be able to manage the entire process from prospect to client, and every order in between. Build the relationship, sell the relationship, and collect the revenue you have earned.
Manage Every Process and Department With Aysling.
Stop paying by the number of contacts you have. Aysling includes every feature from the start.