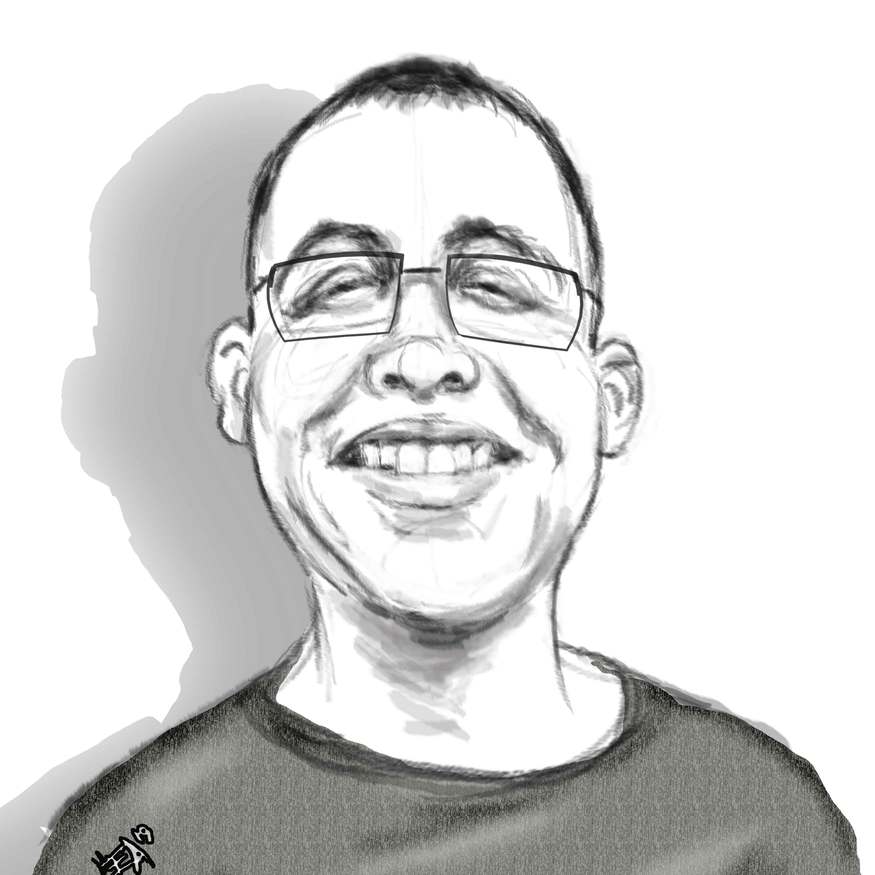 If you've ever worked at a software development company like Aysling you know that software engineers/developers can be an eclectic group of individuals, today's Aysling Team Spotlight is no different. Here's an interesting side story of when I had the pleasure of meeting Brian Gonzales for the first time. It was my first day working at Aysling and I was being introduced to the team. Going through the traditional routine of small chit-chat, "what did you do before you ended up here", etc. with the rest of the team, Brian's first statement was, "We don't need to make small talk."
Now some might find that intimidating; however, from that point on we've had interesting and meaningful conversations, rather than the, "What did you do this weekend?" talks that traditionally plague the offices of other companies. Curious to learn what some of our conversations might be about? Well here's your chance, learn more about Aysling Software Engineer, Brian Gonzales.
What is your job title at Aysling?
So what does that mean you actually do?
I work on Front-end/Back-end development of our software. Most of my contributions have been related to Integrations, automation, and more recently E-commerce.
How long have you worked at Aysling?
What is your favorite thing about working at Aysling?
The casual and somewhat relaxed work environment.
What is/was your favorite magazine publication?
If you had to publish your own magazine, what would it be about?
What is the one piece of software you cannot live without?
What is your favorite season?
Board, Card, or Video Games?
Favorite type of sandwich?
Interesting fact about yourself?
I'm pretty much obsessed with all things MMA/UFC.
And finally, what is your favorite quote/lyric (movie, television show, song, or inspirational)?
"It works on my machine…"
– Anonymous
There you have it, a brief look at what you'd expect to chat about if you stop by our office and strike up a conversation with Brian. We'd also mention that if you have a knack for ping pong or Xbox One games, Brian and last week's Aysling Team Spotlight, Dan Thurston, will gladly challenge you to a match.
We still have plenty of Aysling Team Spotlight articles to go through! Next week join us as we meet another member of our Projects and Support Team, Michelle Bucci! It's likely you've spoken with Michelle in the past if you've been on-boarded, or requested support for one of our products. If you haven't tried out one of our highly-support products yet, here's your chance, click here to learn more about Aysling.
Request Your Demo Today
Take a few moments to fill out our brief webform, and one of our Account Executives would be happy to show you the Aysling platform.