Ecommerce & Event Management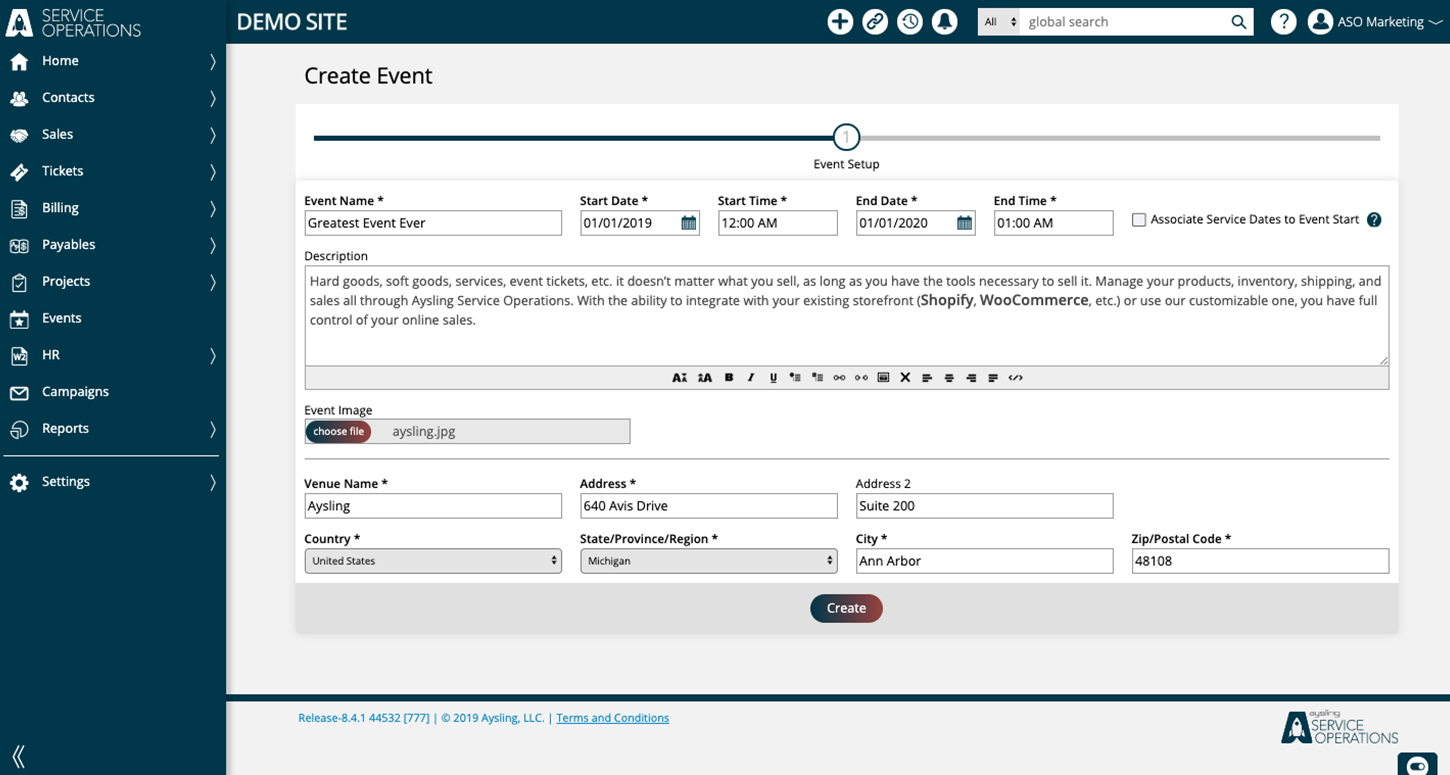 Hard goods, soft goods, services, event tickets, etc. it doesn't matter what you sell, as long as you have the tools necessary to sell it. Manage your products, inventory, shipping, and sales all through Aysling Service Operations. With the ability to integrate with your existing storefront (Shopify, WooCommerce, etc.) or use our customizable one, you have full control of your online sales.
Manage Every Process and Department With Aysling Service Operations.
Remove unnecessary complicated processes, high costs, and wasted resources.