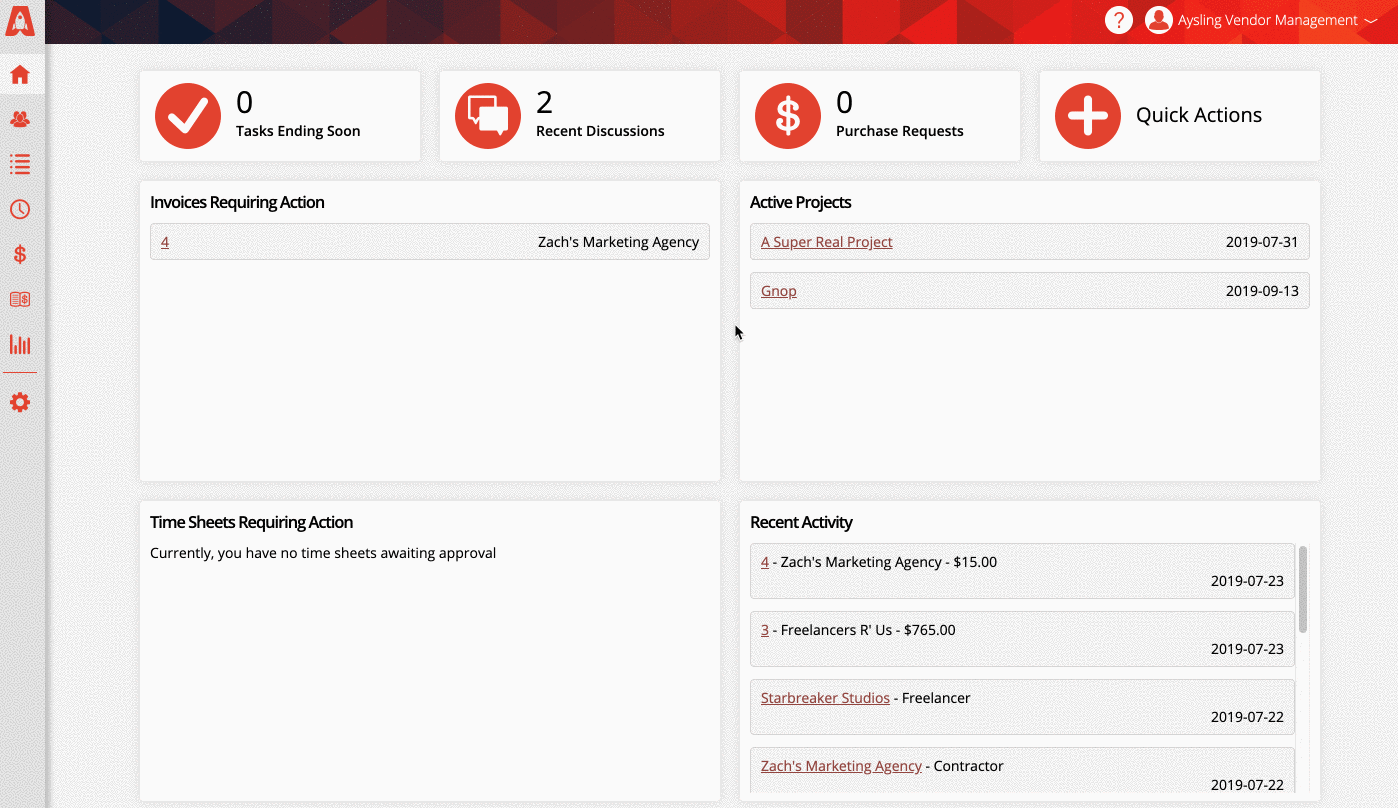 A paid vendor and/or freelancer is a productive one. Use Aysling Vendor Management to manage your payments and make sure that payments are correct, on-time, and all located within one system. Recording payments has never been easier to manage.
Start Managing Your Vendors Today With Aysling Vendor Management
No startup fees, no user fees, and no hidden fees, ever.