Purchase Order Management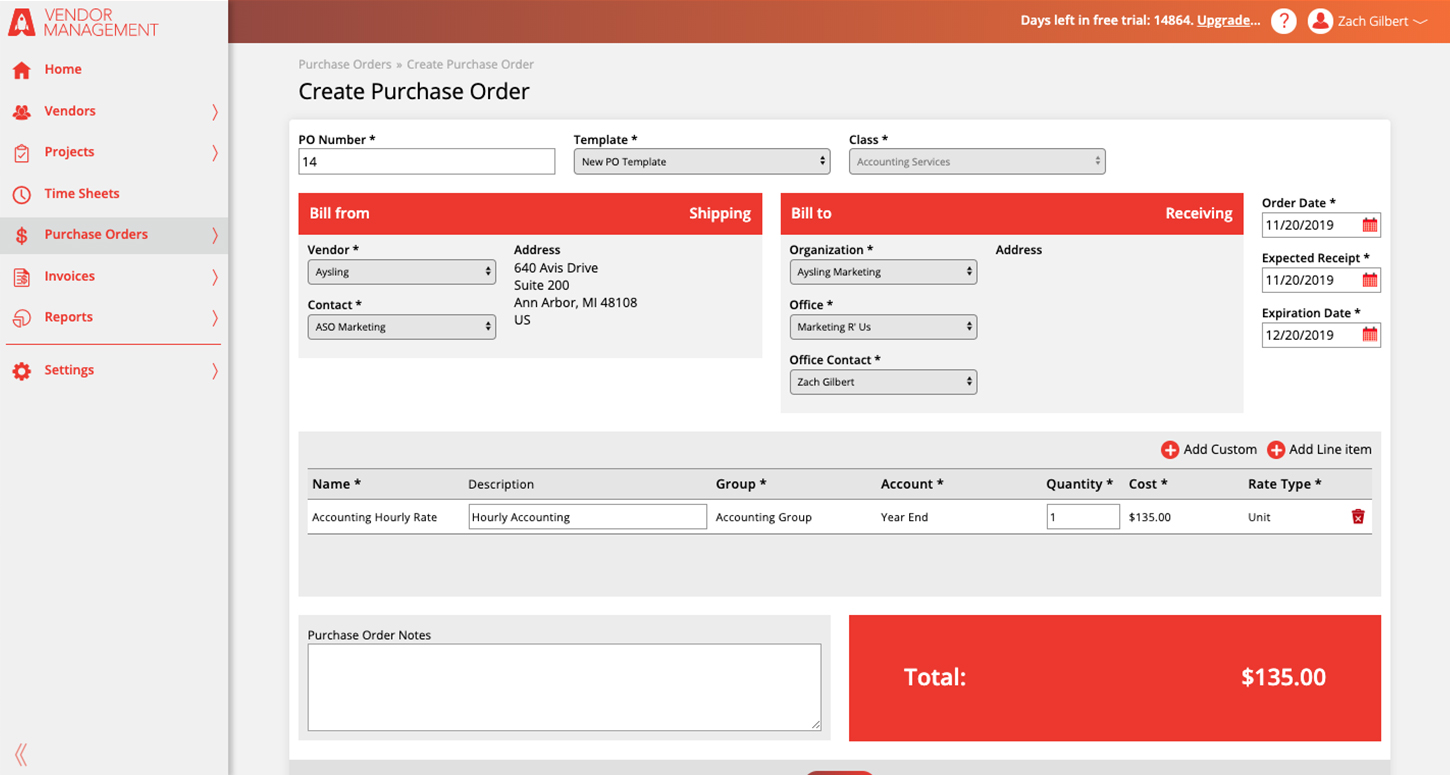 Create purchase order (PO) requests that go through the entire approval process. With the ability to create detailed line item POs to make sure you and your vendors know exactly what is being purchased, for the right amount. Allow vendors to instantly approve/reject POs. Once goods and/or services are provided, mark the PO as fulfilled as it moves onto invoicing.
Start Managing Your Vendors Today With Aysling Vendor Management
No startup fees, no user fees, and no hidden fees, ever.