Vendor and Freelancer Portals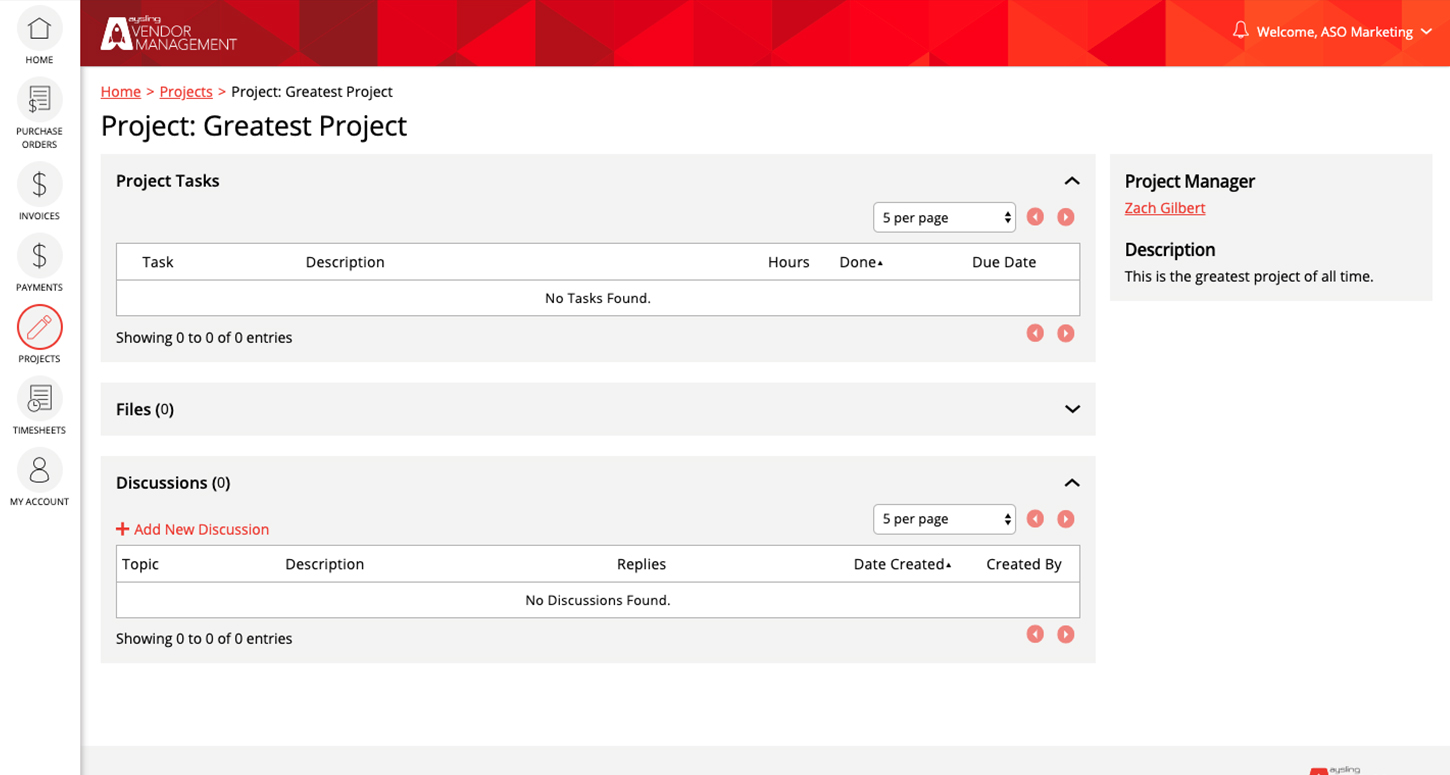 Provide your vendors their own portals for them to access their projects, timesheets, and invoices. Vendors can accept/reject purchase orders, submit invoices for payment, and can stay in communication with you and other team members on projects.
Start Managing Your Vendors Today With Aysling Vendor Management
No startup fees, no user fees, and no hidden fees, ever.