If you work in the architectural, engineering, or construction industries (AEC), you know well how complicated working in them can be: there are an incredible number of "moving parts" that need to work within your company in order to serve your clients well as you complete the projects for which they've engaged you.
In fact, if your skills are within AEC, you've no doubt worked with other engineers, architects, and construction professionals during each project.
 Architects develop the design – the concept – of new buildings or work to restore or refurbish older buildings. The visual aspects of the plans are important, but beautiful buildings that can't withstand the ravages of time benefit no one (and lawsuits can be filed should a building not follow all building laws and regulations).
Architects no doubt work closely with engineers (civil, mechanical, etc.) to oversee the construction of building projects. Engineers also oversee the work of roads, bridges, dams, and more.
And both of these AEC professionals also will work with construction project managers as these professionals coordinate the work of the individuals who actually will do the building: skilled contractors and subcontractors.
So, as we said: lots of moving parts.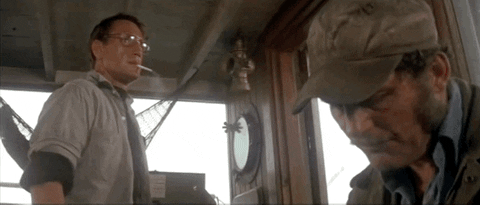 You're going to need a

bigger

boat.
Of course, we mean a robust professional services automation (PSA) tool.
You need a CRM
A customer relationship management tool helps you see the big picture regarding your AEC project work. From managing your clients, all client projects, personnel across different projects, sending invoices, paychecks, performing AP/AR tasks…. EVERYTHING!
This perfect type of AEC software is a centralized system that watches the different processes within your projects, streamlines them and helps you manage your work with a great variety of tools and features specific to your tasks and needs.
It will, in short, help you project manage the heck out of your projects!
How the Aysling AEC CRM Module goes one step further
Many CRMs for the AEC industry exist. Many are terrific. 
But what makes our CRM stand out is the fact that Aysling is a HubSpot solutions partner: we can help you onboard and use the premier inbound marketing platform/tool to help you in your lead management activities.
After all, even as you're managing projects, you're undoubtedly looking to add more clients to your roster. Client relationship management is something in which AEC professionals always should be engaged, or – because they aren't sales people – highly aware of what your company's sales professionals are up to.
HubSpot can help your marketing and sales team members attract highly targeted targets to your offerings. Its ROI truly is beyond amazing. Yet it's not easy to onboard and use to its fullest by any means, especially if you have no experience with it.
And that's why our HubSpot onboarding services coupled with our AEC industry CRM can help take your business to its own next level.
In addition, as much as projects involve keeping many plates in the air at the same time, they really boil down to one thing:
Managing relationships
Think about it: you need to keep your clients, employees and subcontractors happy. You need to know what needs to be done when, who's supposed to do it, who's supposed to receive what, who needs to be paid, who needs to pay you, and so on.
Do so, and clients, employees and subcontractors will be happy. You'll be happy. Relationships – and the project – flourish.
Most PSAs focus on keeping those balls in the air. But the Aysling CRM helps you manage your relationships with your prospects and customers while also acting as a robust resource planner.
We built Aysling as a PSA for companies just like yours: professional services businesses. It can automate many of the critical but – let's be honest – tedious tasks undertaken for order management, billing management, project management, HR, payroll, and more.
Bottom line: Aysling is your complete AEC software solution.
Learn more about how Aysling can help the AEC industry.