Join Our Team!
As a growing startup, we're always looking for the right fit. We won't beat around the bush, keeping our strong team dynamic is a necessity for us. We work closely together, and achieve even greater things together.
Interested in growing as an individual and as a company?
Aysling is located in Ann Arbor, Michigan and is part of the Fry Family Network. It provides two cloud-based SaaS solutions, and HubSpot services:
MagHub: Commercialized in 2013, MagHub services thousands of media and magazine publishers across the globe with managing their production, sales, marketing, and subscriptions within our platform.
AdOrbit: AdOrbit was created to be the All-in-One Ad Revenue Platform for digital media publishers to manage their various advertising channels.
Teams & Open Positions
Aysling is always growing, as is our audience. With continuous growth in mind and in sight, there are always opportunities available. Learn more about them below.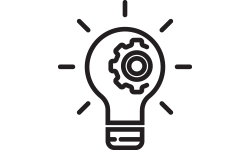 Sales & Account Management
Have a knack for giving technical demos? Able to find balance between a sales professional and client advocate?
Sales Executive
We're Hiring!  Aysling is currently looking for a Sales Executive, experienced in selling ERP, PSA, or CRM software.
Aysling builds workflow automation solutions for Professional Service Organizations and Media Businesses. Aysling has been in business for over a decade, but we operate more like a start-up. With cutting edge technology and our cliché ping pong table, we're ready to take on the world.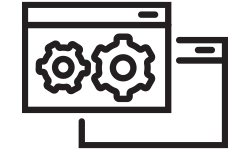 Software Development
Knowledgable in agile software development? Looking for an opportunity to contribute to software platforms used by thousands?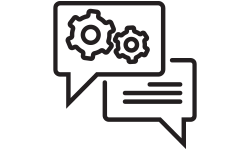 Projects & Support
Enjoy working with clients of all shapes and sizes? Understand the importance of onboarding and client support?
Customer Support Specialist
We are currently seeking a Customer Support Specialist to provide customer service and technical support to our clients of the MagHub and Aysling platforms. This position will be based out of Ann Arbor, Michigan (though highly qualified candidates may be remote).
Communication with customers will generally be about 65% email, 25% online meetings, 5% on the telephone, and 5% in-person. A Customer Support Specialist may be responsible for providing service during the implementation process for new clients.
Customer Implementation Specialist
We are currently seeking a Customer Implementation Specialist to build long-term customer relationships through the process of onboarding, strategic planning, and renewals. This position will be based out of Ann Arbor, Michigan (though highly qualified candidates may be remote).
Customer Implementation Specialists will regularly meet with clients and oversee project timelines, as well as become a liaison and advocate for customers. 
Our Office
Standup Desks, Balance Boards, Table Tennis, Bubble Hockey, Snacks, Beverages, Candy, Private Meeting Rooms,  SWAG. Those are just a few of the many things you get when you're greeted at our Ann Arbor, Michigan office.
Perks & Benefits
Beyond working with an amazing team, in an amazing office (or remotely). Aysling offers an impressive portfolio of benefits available to all personnel.
Unlimited PTO
We understand that you have to balance your work/personal life, that's why we offer unlimited PTO for all employees.
Bi-Weekly Lunch & Snacks
Located at our Ann Arbor office? You'll receive bi-weekly lunches at random restaurants; and we always have a fridge/pantry stocked of snacks and beverages.
Healthcare
A healthy employee is a productive employee. Aysling offers health, dental, and vision insurance options, unlimited sick days, and the ability to work remotely.
Company Outings
As you can see, our team dynamic is important to us. That's why we have multiple outings/parties throughout the year for all employees (even remote).