HubSpot Solutions Agency
Aysling features a dedicated staff of software engineers, client success managers, and marketing and sales professionals that assist companies of all shapes and sizes with HubSpot.
Our Services
Here are a few of the highly requested and utilized services we offer our clients. Looking for something else? Fill out the form at the bottom of this site and we'll reach out shortly.

Development
Whether you are looking for assistance with an integration, or you would like us to develop a new solution, we can assist  with our on-staff development team.

Onboarding
From user adoption to assistance setting up your HubSpot instance, we have years of experience assisting companies with software onboarding.

Operations
As developers of our own operations software, we understand the importance of processes, and we will assist with implementing yours in HubSpot.
Highly Rated
Customer Success
"The live chat support has been superb, giving me the answers I need right when I need them. They are courteous and thorough in their effort to help." This is a common theme you'll find with all of our reviews. Our U.S. Based Support Team is here to assist you.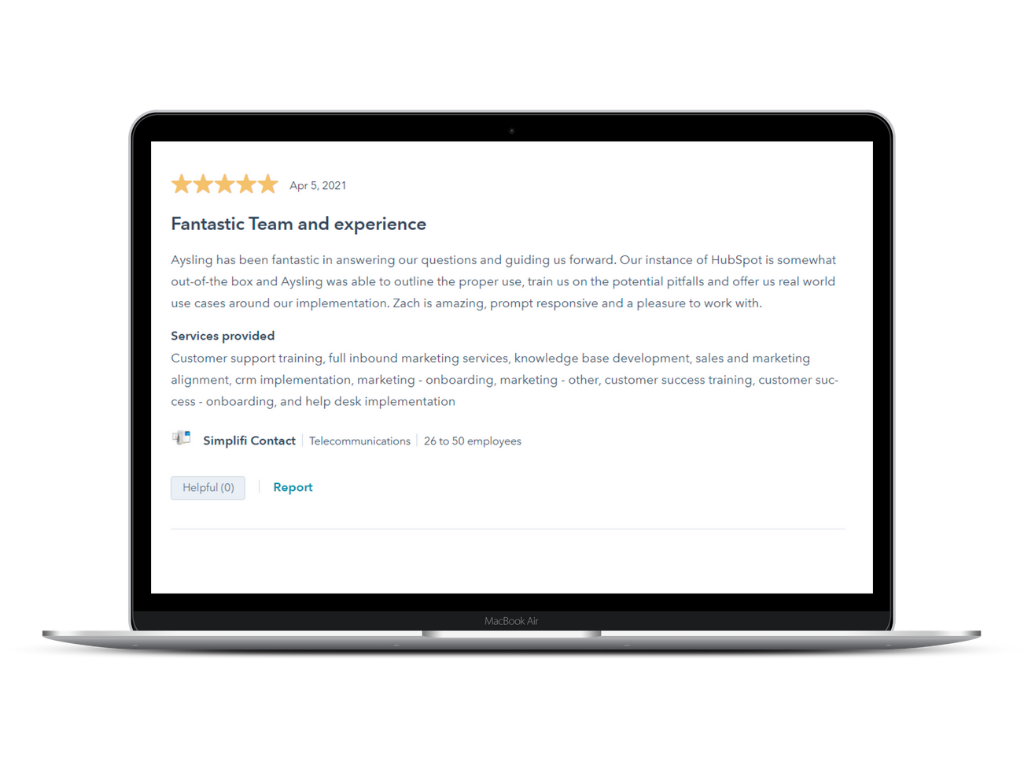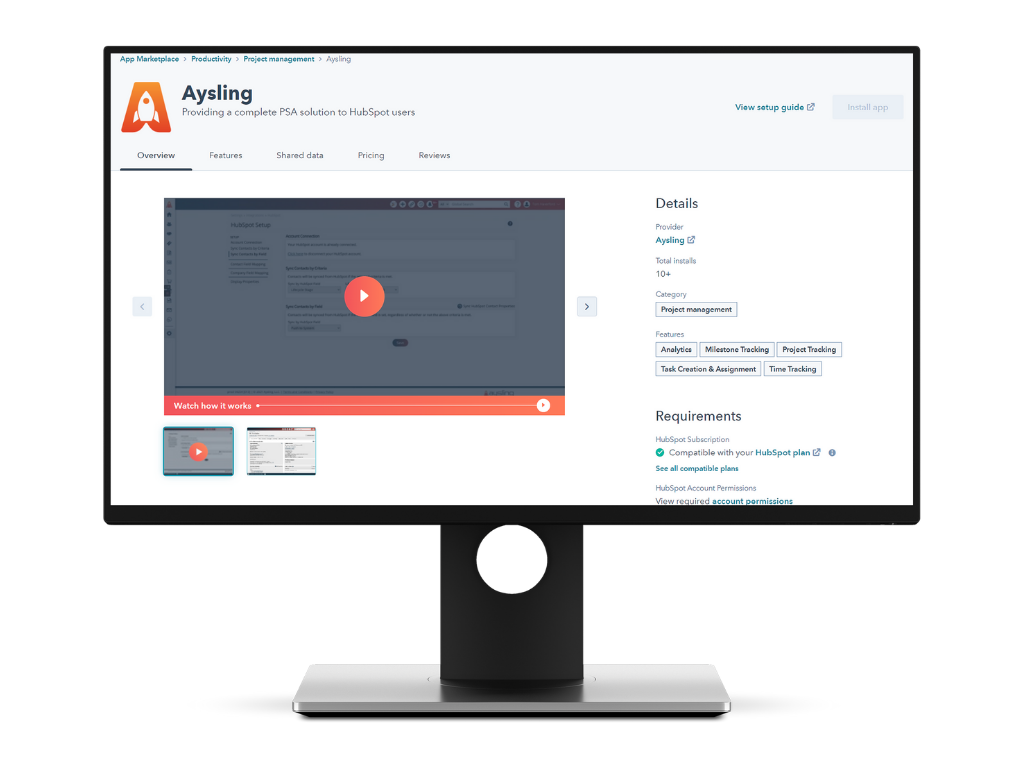 We Build Custom Integrations Too.
As developers of a successful SaaS platform with thousands of users, Aysling has created effective guidelines that expedite our custom development process. From integrations between HubSpot and 3rd party platforms, to creating new solutions, we have the necessary experience with over a dozen years of customer development projects.
Software is our history.
Aysling was founded in 2005 as a provider of software solutions that would help businesses manage their back-office operations, and eventually grow into one of the largest media publishing ERP solutions globally.
From custom software development to websites; the Aysling team has built robust integrations with groups such as HubSpot, QuickBooks, Adobe, Google, Zapier, and more.

Integrations & Development
We started with our own software, now we're available for yours; from custom development to HubSpot integrations.

Onboarding & Support
We've helped thousands of users across the globe get onboarded, with set processes and additional support packages available. 
Web Design & Development
From one-of-a-kind websites, to out-of-the-box ones for quick development, we can handle any project timeline.

Inbound Marketing Services
We believe in creating helpful and good content, the kind that generates quality leads, and builds trust.

"Aysling has been fantastic in answering our questions and guiding us forward. Our instance of HubSpot is somewhat out-of-the box and Aysling was able to outline the proper use, train us on the potential pitfalls and offer us real world use cases around our implementation."