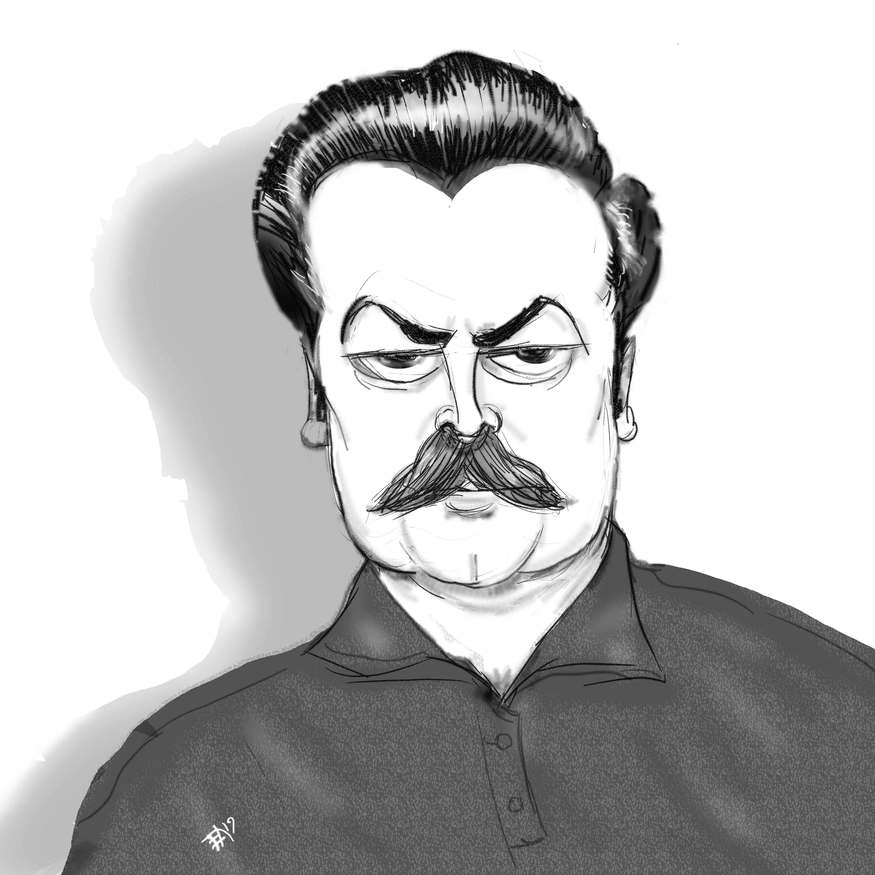 Meet

Ron
We're fortunate for our next Aysling Team Spotlight. Mostly because he's a man of few words, and when those words leave him mustache adorned mouth, they tend to be meat, wood, and Lagavulin. He also tends to have his door to his office closed (except for that one time Chris got him a new desk). However, we're certainly lucky to have a Director like him, please welcome, Ron Swanson.
What is your job title at Aysling?
Director. That is all I wish to disclose at this time.
So what does that mean you actually do?
Normally, if given the chance between doing something and nothing, I'd choose nothing. But, I will do something if it helps someone else do nothing. I'd work all night, it if meant nothing got done.
How long have you worked at Aysling?
What is your favorite thing about working at Aysling?
The people here. I once worked with a guy for three years and never learned his name. Best friend I ever had. We still never talk sometimes.
What is/was your favorite magazine publication?
If you had to publish your own magazine, what would it be about?
Pictures of wood.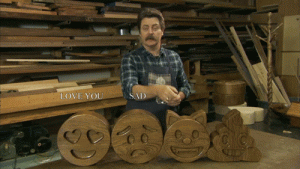 What is the one piece of software you cannot live without?
What is your favorite season?
If you could live in any movie/television show, which one would it be? And why?
I do not own a television and I have never been to the movie theater. The end.
Board, Card, or Video Games?
Favorite type of sandwich?
Meat.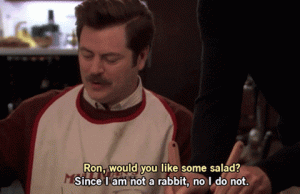 Interesting fact about yourself?
Fishing relaxes me. It's like yoga, except I still get to kill something.
And finally, what is your favorite quote/lyric (movie, television show, song, or inspirational)?
"

Why does anybody in the world ever eat anything but breakfast food?"

– Leslie Knope
As Ron Swanson would say. We're done.
Until next time.
Request Your Demo Today
Take a few moments to fill out our brief webform, and one of our Account Executives would be happy to show you the Aysling platform.