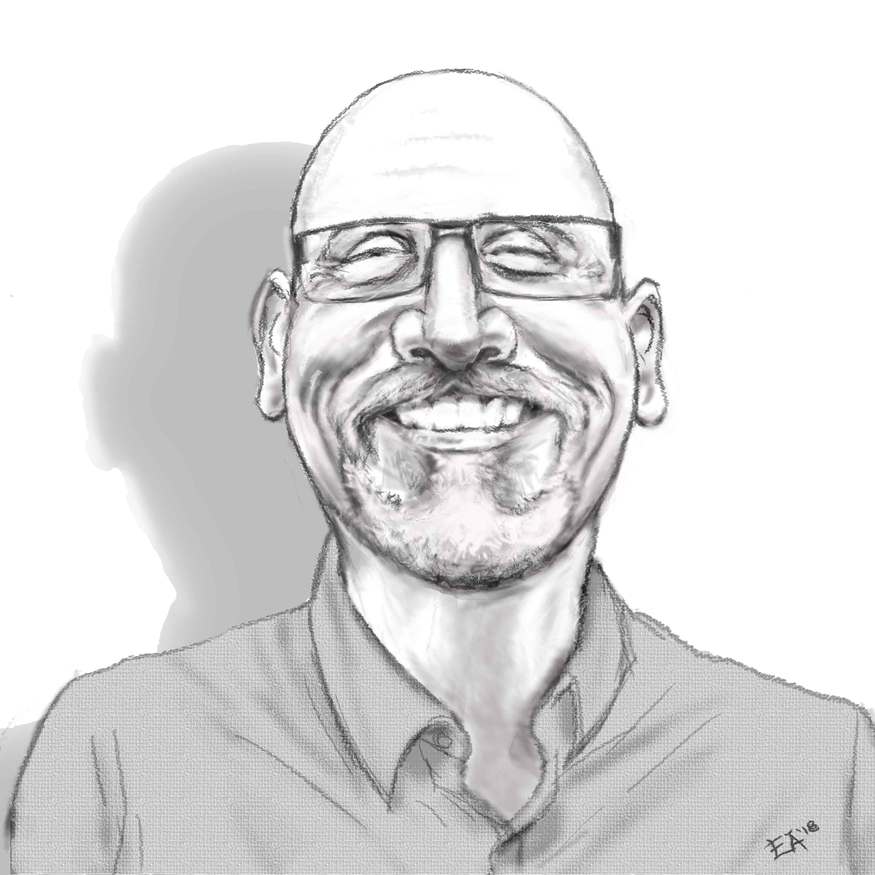 Meet

Rudy
From leading the staff here at Aysling, to diving deep in the code adding valuable improvements/updates to our products, our next Aysling Team Spotlight shines bright on our CEO/CTO, Rudy Pataro! 
Traditionally one of the last ones to leave in the evening, and tends to always be logged in on our company's Slack group (even on the weekends), our team is fortunate to have a CEO/CTO such as Rudy! Even more so that Rudy invites the team to his lake house in the summer (score).
But today we're not jumping in the kayaks, or taking a rip around the lake in a speedboat, no, today we're taking a deep dive to learn more about one of the individuals responsible for Aysling's | MagHub's growth and success. Here's Rudy. 
What is your job title at Aysling?
So what does that mean you actually do?
Your guess is as good as mine! I do my very best to steer our staff to make the best business and technical decisions that we possibly can.
How long have you worked at Aysling?
What is your favorite thing about working at Aysling?
Well that is a bit of a tough call. I love our staff, we have a great team that I'm very proud of. But I equally enjoy working with our clients.
What is/was your favorite magazine publication?
If you had to publish your own magazine, what would it be about?
This is the hardest of all of the questions! I can think of several topics that I could enjoy writing about, but it would probably have to be an adventure travel niche publication. I love traveling, specifically active travel (not really one for museums) and I could enjoy publishing a magazine about it.
What is the one piece of software you cannot live without?
What is your favorite season?
If you could live in any movie/television show, which one would it be? And why?
My wife says The Big Bang Theory cause I would fit in well with the group (should I be offended by that?), but I'd like to think Cheers would be more appropiate.
Board, Card, or Video Games?
Favorite type of sandwich?
Interesting fact about yourself?
Until I went away to university I never lived anywhere more than two years. My dad was career Army and we moved all the time. For me, every move was a bit of an adventure, and I still love to travel and see the world.
And finally, what is your favorite quote/lyric (movie, television show, song, or inspirational)?
My favorite group when I was younger was Rush, and I always loved this lyric:
"If you choose not to decide, you still have made a choice."
There you have it, Rudy Pataro. If you're interested in learning more about the products that our wonderful team develops every day, at our comfy offices in Ann Arbor, Michigan, then click this link.
Until next week, thank you for joining us for this Aysling Team Spotlight.
Request Your Demo Today
Take a few moments to fill out our brief webform, and one of our Account Executives would be happy to show you the Aysling platform.