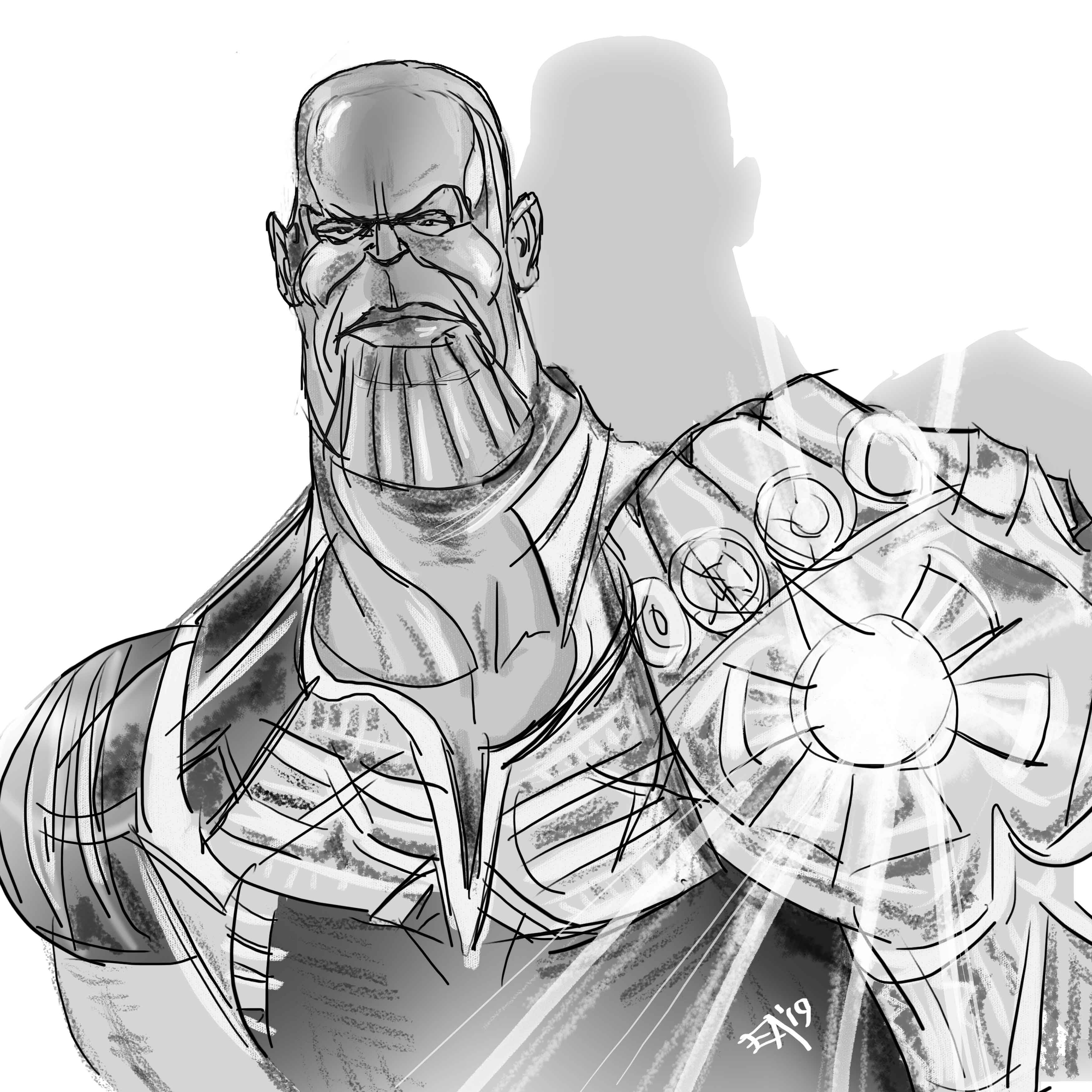 Today's Aysling Team Spotlight is a special one. Our remote (very remote), Budget Analyst, balances his work-life balance better than anyone else in the office. Whether he's visiting new places, or really getting to know the locals, he always has the right formula in mind. You might see him today on the big screen, but we all know when he's not battling the Avengers, he's busy reading BALANCE Magazine, and sipping on his coffee with Half & Half.
Learn more about your favorite purple-colored mathematical loving creature, and no we're not talking about Barney.
What's your name?
Thanos, son of A'lars
What is your job title at Aysling?
Budget Analyst
So, what does that mean you actually do?
I ensure that the budget is perfectly balanced. As all things should be.
The hardest choices require the strongest wills.
How long have you worked at Aysling?
Since May 4, 2012
What is your favorite thing about working at Aysling?
The stocked fridge. There is always enough for everyone.
What is/was your favorite magazine publication?
BALANCE
If you had to publish your own magazine, what would it be about?
Methods for optimizing resource allocation on a universal scale.
What is the one piece of software you cannot live without?
Quicken
What is your favorite season?
Spring
If you could live in any movie/television show, which one would it be? And why?
Guardians of the Galaxy. That Starlord is a cool dude. I like him.
Board, Card, or Video Games?
Board Games
Favorite type of sandwich?
Half and half
Interesting fact about yourself?
I like to collect stones
And finally, what is your favorite quote/lyric (movie, television show, song, or inspirational)?
"I'll be back"

– Arnold Schwarzenegger

Well wasn't that a trip! Be sure to check out The Avengers: Endgame in theaters today, and stay tuned as our next Aysling Team Spotlight, features the most creative person on our team (she's responsible for our entire office remodel project), who also happens to be our Creative Director (isn't that convenient!)
Request Your Demo Today
Take a few moments to fill out our brief webform, and one of our Account Executives would be happy to show you the Aysling platform.