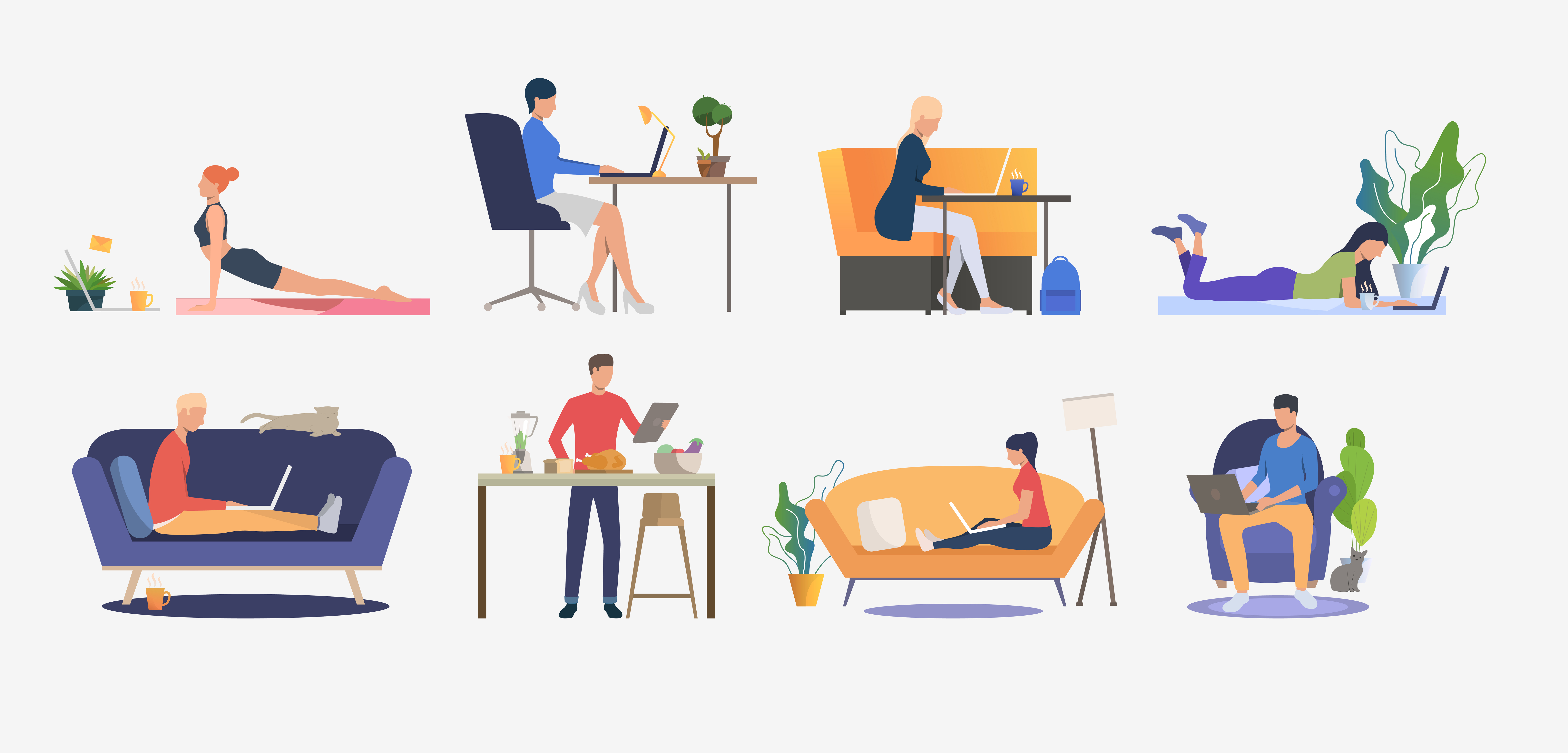 No matter what type of startup you've begun – whether it's an advertising/marketing agency, a custom software/technical consulting business, or software development and design service – you're going to need freelancers/sub-contractors from the get-go.
And you'll need them until you have enough steady income to afford regular employees. And maybe not even then: employees are far more expensive than freelancers. You may decide that a mostly freelance workforce is the way to go forever.
Finding Freelancers
Many professionals seek out sub-contract work rather than full-time, salaried, or hourly employment today, so you should have little trouble finding them. FlexJobs.com reported in May 2018 that about one-third of all workers in the U.S. were freelancers (with that number expected to increase to 40 percent by 2020). FlexJobs.com also said it found that millennials seek out contract work, stating that they found that 39 percent of that generation want to work as freelancers. 
You can ask the people you know if they have connections with the people with the skills you seek. You also could place a sub-contract job opportunity on the job boards (Indeed, Monster, and more), just make sure you make it clear the job is a sub-contract position.
You also can place your opening on sites where freelancers hang out and bid for jobs, such as Upwork. (You may be amazed at how little people will say they will work for; it's best to offer a decent wage and only interview experienced contractors as you do get what you pay for when it comes to the amount you offer your freelance workforce.)
In fact, Forbes.com recommends you pay subcontractors an hourly rate commiserate to what that would come to in an annual salary. Check out this link for typical hourly rates for Web developers and social media marketing managers. (The information is from 2017.)
Making Sure the Delineation Between a Freelancer and Employee is Clear…to You and Your Sub-contractors
This is a critical step in your on-boarding process (more on on-boarding below) and should be set long before you begin to even interview possible contractors. You'll want to put together a contractor's handbook and freelance contracts that spells out their rights – and yours. If you have a system such as Aysling Vendor Management, you can even attach those contracts to those vendors, making sure they are filed away properly and securely.
Managing Your External Workforce
Once you've found the sub-contractors you want to hire, you're sure you understand the scope of what your freelance workforce can do for you, and you've created the necessary documents, you're ready to onboard and start managing them.
Many experts believe you should onboard freelancers just as you would a regular employee. We agree, especially for startups: you may be using you contractors full-time and for many months.
You also will want to use a freelancer and vendor management system such as Aysling. You'll be able to onboard your freelance workforce with its help, allow your team members to invoice you, their services, manage paying them, allow them to upload their deliverables, edit their work, report on their progress, change their freelancer profile when they acquire new skills/certification, and more.
You also will be able to rate your freelancers based on criteria you set so that you decide which one is best for a particular assignment.
Our vendor management system helps you oversee your external workforce easily and quickly, giving you more time to bring your business from startup to an established and thriving enterprise.
Learn more about Aysling by calling us at 877-297-5464 or clicking the button below.
Request Your Demo Today
Take a few moments to fill out our brief webform, and one of our Account Executives would be happy to show you the Aysling platform.