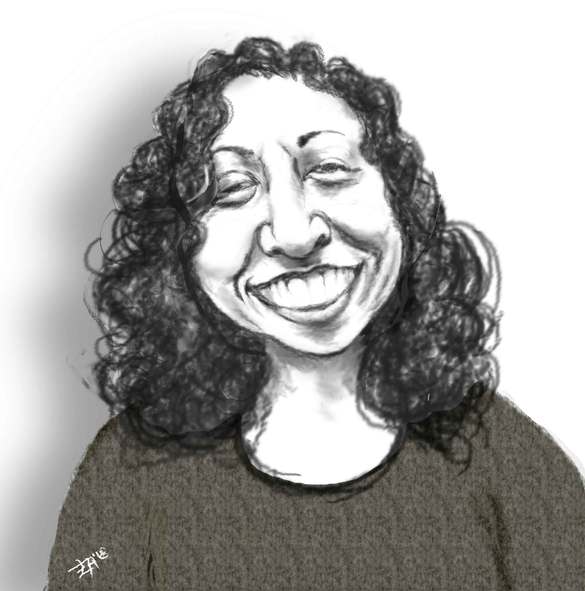 Meet Michelle
If you're a new client of MagHub, then it's likely you've probably met or at least spoke with our next Aysling Team Spotlight. Join us as we welcome Project Manager & Support Analyst, Michelle Bucci. It's ironic that Michelle is a fan of DIY publications, because when you sign up for one of our products, you'll never have to do it yourself! A member of our support team, like Michelle, will help you through the entire on-boarding process.
Take a few moments and learn more about one of the individuals behind the Live Chat window, your project lead, and a person responding to your support tickets.
What is your job title at Aysling?
Project Manager & Support Analyst
So what does that mean you actually do?
I basically help implement new clients into MagHub, get them set up, trained, and using the system. I also provide support for all of our products so when users have problems and need help, I provide that help.
How long have you worked at Aysling?
I started back in March of 2017.
What is your favorite thing about working at Aysling?
I love the atmosphere, the team is really fun to work with and that we are always moving forward with our products. Nothing is at a standstill.
What is/was your favorite magazine publication?
If you had to publish your own magazine, what would it be about?
Hmm, this is a hard one, but I think it would be about health, lots of food, and fitness.
What is the one piece of software you cannot live without?
Does Facebook count? I have a lot of family spread out so this is a great tool to keep in touch with everyone and up to date.
What is your favorite season?
If you could live in any movie/television show, which one would it be? And why?
The show Supernatural, I love Sam and Dean and how their relationship has developed but the whole having supernatural creatures being real would be awesome.
Board, Card, or Video Games?
Favorite type of sandwich?
Interesting fact about yourself?
I cannot stop reading a book once started, I'm the person that read the Harry Potter books when they came out, in one sitting.
And finally, what is your favorite quote/lyric (movie, television show, song, or inspirational)?
"

Change will not come if we wait for some other person or some other time. We are the ones we've been waiting for. We are the change that we seek

"
– 

Barack Obama
Supernatural, board games, and Philly Cheese Steaks! How could you not relate to that! There are still other members of our Support and Project team that have yet to do their Aysling Team Spotlight, but don't worry they will be coming soon!
Next week join us as we meet another member of the Aysling | MagHub team! No spoilers about the next person as we want to make sure it's a surprise! If you haven't tried out one of our highly-supported products yet, here's your chance, click here to learn more about Aysling or one of our other essential software solutions.
Request Your Demo Today
Take a few moments to fill out our brief webform, and one of our Account Executives would be happy to show you the Aysling platform.